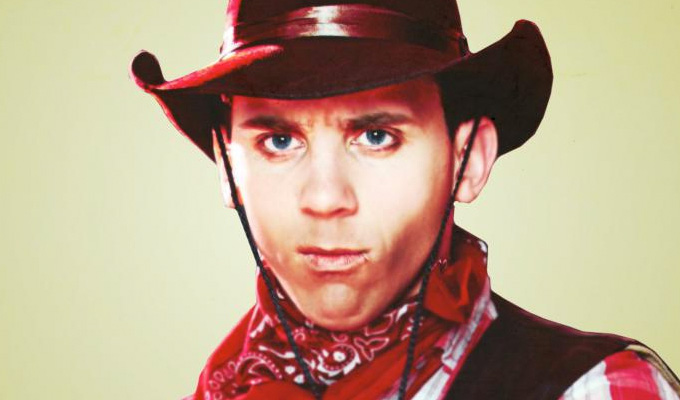 Fake Ewins!
Most comics would take every opportunity going to get their face out into the world.
But not so Edinburgh Comedy Award nominee Mat Ewins, who takes great pride in keeping his picture out of the papers – to the extent that he sends images of other comedians to journalists and picture desks.
And they fall for it too. The Guardian this week named Ewins one of the top ten comedy shows of the year – but used a picture of Tom Toal.
The newspaper used the same image when it reviewed Adventureman 7 at the Edinburgh Fringe in August. And it's still there, along with a tweet from Toal in response saying: 'Ah Ewins you prick!'
He did it. Well done Mat Ewins 👏 pic.twitter.com/RoC8QFPdLd

— Ben Williams (@benagain) August 13, 2017
It's not the first time a publication has been duped. Fest magazine included Ewins in their Fringe preview of 2016 with an image of Chris Norton Walker. And Edinburgh Festivals Magazine reviewed him with a picture of Tom Goodliffe:
He tried it on with The List too. But tipped off to his ruse, they joined in on the joke and used an image of Tom Glover:
Special mention though, goes to Fringe Explosion, which went with a shot of Daliso Chaponda. That's some accomplishment given his profile after winning Britain's Got Talent. And the fact he's black.
One possible explanation for Ewins's success at evading recognition is his own website - which depicts him as around a dozen other comics, with image include Toal, Goodliffe, Glover, Norton Walker and Ben Van Der Velde on rotation
So the Guardian is undoubtedly right to praise his 'sly spoofing'….
Published: 21 Dec 2017
Recent Punching Up
What do you think?