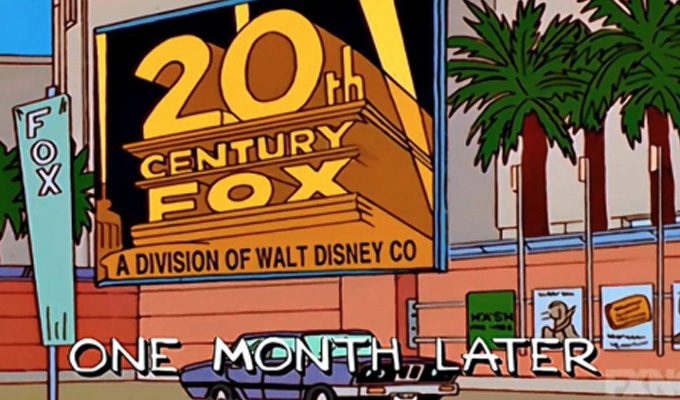 Mystic Simpsons strike again!
The Simpsons have predicted yet another world event.
Writers on the animated series foresaw the takeover of Rupert Murdoch's Fox Corporation by Disney almost a full decade ago.
The £50billion deal was confirmed yesterday – but The Simpsons predicted it in 1998.
In the episode When You Dish Upon A Star, the fifth in season ten, which features Alec Baldwin, Kim Basinger and Ron Howard filming in Springfield.
The plot has Howard steal Homer's screenplay for a movie about a 'killer robot driving instructor that travels back in time for some reason' and his sidekick, a talking pie.
When he pitches it to Fox, a sign saying 'A Division Of Walt Disney Co' is seen on a sign in front of the building.
The prediction was pointed out by the Twitter account @Simpsons_tweets
#21stCenturyFox pic.twitter.com/AKpDF3DCYP

— 🎄The Simpsons 🎅🏼 (@Simpsons_tweets) December 14, 2017
Other prediction made by the show that subsequently came true include the idea that Donald Trump would be president; a Siegfried and Roy tiger attack and the horsemeat scandal.
Published: 15 Dec 2017
Recent Punching Up
What do you think?