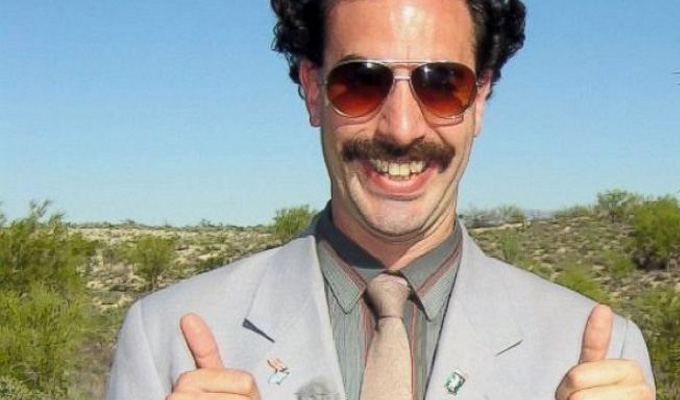 Sacha Baron-Cohen: I'll pay the mankini fine
Sacha Baron Cohen has offered to pay the fines of six tourists who were arrested in Kazakhstan for wearing Borat-style mankinis.
The group of six Czech men had been charged with indecency and fined around £50 each after posing for photos in the capital of Astana.
But writing on Facebook, Borat's creator said: 'To my Czech mates who were arrested. Send me your details and proof that it was you, and I'll pay your fine.'
Th men were detained for 'minor hooliganism' after posing in below-zero temperatures earlier this month, attracting headlines worldwide.
The central Asian state previously banned Baron Cohen's 2016 Borat film and threatened to sue for portraying the country as a primitive backwater. However, in 2012, the Kazakh foreign minister did a U-turn and thanked Baron Cohen for boosting tourism.
Published: 21 Nov 2017
What do you think?