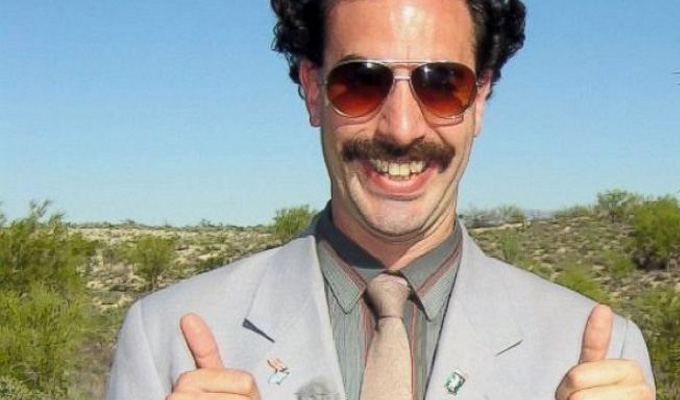 Tourists fined over Borat mankinis
It's been more than a decade since Borat was at the peak of his popularity.
But Sacha Baron Cohen's alter-ego is still managing to wind out the Kazakhstan authorities – at least tangentially.
Six tourists who dressed as the character wearing nothing but mankinis were arrested in the capital city of Astana last week.
The men, from the Czech Republic, were detained for 'minor hooliganism' and fined the equivalent of £51 each for their 'indecent' appearances in the revealing swimsuits, the BBC reports.
However, some posters on social media think they got off lightly, suggesting they should have face more serious punishment for' insulting the honour of the nation'.
The central Asian state previously banned Baron Cohen's 2016 Borat film and threatened to sue for portraying the country as a primitive backwater. However, in 2012, the Kazakh foreign minister did a U-turn and thanked Baron Cohen for boosting tourism.
Published: 15 Nov 2017
What do you think?