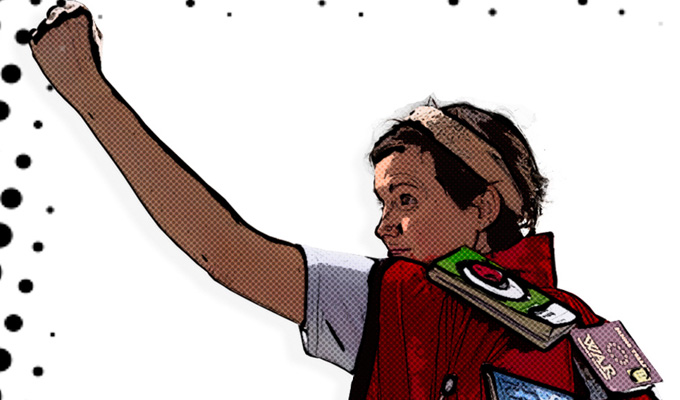 Josie Long, superhero
Here is Josie Long as you've never seen her before – as a comic-book superhero with a cape made of books.
It is how tge comedian appears in a new exhibition of inspirational women from women and arts entitled Cosmic Supeheroes, which was prompted by the new Wonder Woman movie.
Trent Burton, one of the organisers of the display, said: 'There was a lot of talk about how it was great to see a female superhero, and a big comic book film that empowered the female lead and had strong feminist undertones. 'That is unquestionably true, and excellent, but there was also a lot of talk around how she was still clearly required to get about in her smalls a lot of the time.
'So I suggested that we ask some of the people with whom we work regularly to come up with suggestions for superpowers that they felt would go into making their own superheroes. They didn't even have to have the usual superhuman powers if they didn't want, because we felt that becoming a professor of physics or palaeobiology was a superpower enough.'
Long said: 'The reason I wanted my superhero to be fairly low key and natural was I wanted to represent scruffy, bookish women who like to self-educate and the power that exists in knowing who you are, and being that, and not giving a damn about other people's opinions of what that means.'
Those being photographed by Timothy Ginn for the Cosmic Superheroes exhibition also include physicists Helen Czerski and Lucie Green, poets Salena Godden and Hollie McNish, archeologist Brenna Hassett and folk-singer Grace Petrie.
The Cosmic Superheroes exhibition will be at Central London's Conway Hall from December 6 to January 31 and is staged by the Cosmic Shambles Network, which was set up Burton and his wife Melinda and Long's friend Robin Ince this year to create digital content and live events 'for the curious'.
Many of the superheroes from the exhibition will also be appearing in Ince's Christmas variety shows, Nine Lessons and Carols for Godless People, which will also take place at Conway Hall on December 16, 19, 20 and 22.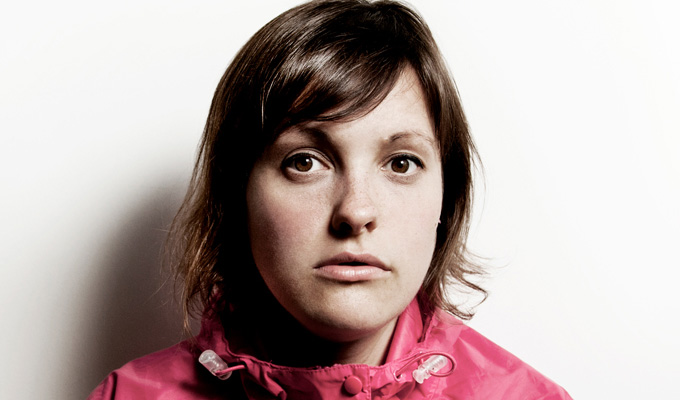 Published: 8 Nov 2017
Recent Punching Up
What do you think?