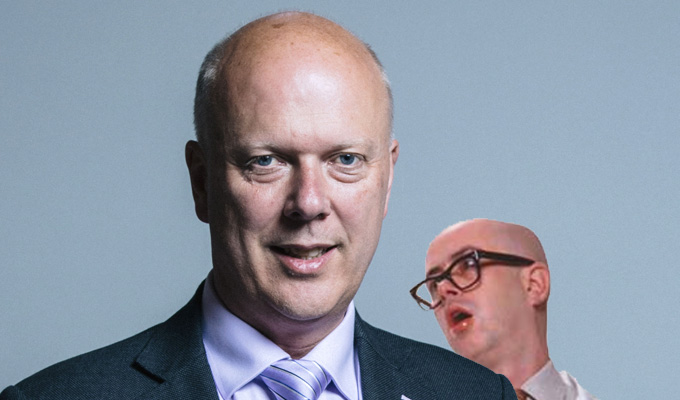 Chris Grayling looks like...
Tweets of the week
Chris Grayling looks like a Les from Vic & Bob piñata filled with hatred & contempt

— Joe Heenan (@joeheenan) October 20, 2017
I'm so embarrassed now I bought that Anne Frank Halloween outfit. Best hide it in the loft.

— Gary Delaney (@GaryDelaney) October 17, 2017
=
#Crimewatch axed. Did you see it? Do you know someone who has an axe and has been behaving suspiciously?

— Milton Jones (@themiltonjones) October 17, 2017
If Theresa May is as obsessed with 'the will of the British people' as she keeps going on about how come she hasn't 'fucked right off' yet?

— Rob Cromwell (@RobCromwell) October 20, 2017
Published: 20 Oct 2017
Recent Punching Up
What do you think?