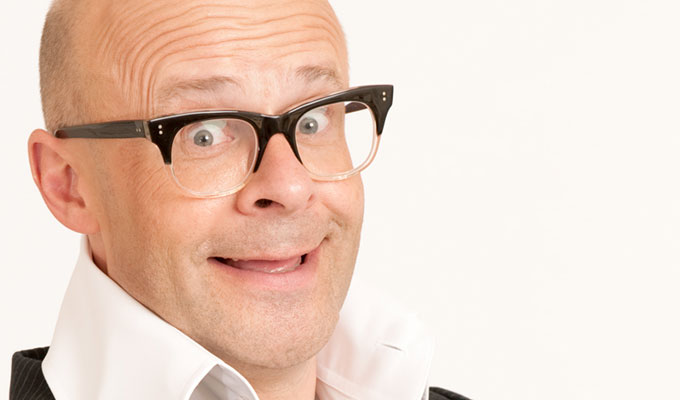 Is there a celebrity ex-doctor on board?
It's the sort of tale to prompt a TV Burp-style sceptical glance to camera. But former doctor Harry Hill has revealed how his medical training was pressed into emergency action when another passenger started struggling to breathe on a flight.
The comedian – and one-time house officer at Doncaster Royal Infirmary – was returning from a conference in Amsterdam promoting one of his books, long after he'd left the medical profession, when the crew made the appeal: 'Is there a doctor on board?'
He was reluctant to volunteer, admitting to BBC Breakfast this morning: 'I thought, "Oh, you know, I haven't done it for so long.'
However, with nobody else coming forward, the crew, who clearly knew of his medical background, asked him to examine the distressed man.
'So as I've walked back through the plane, everyone's going, "Go on Harry! Yeah! Nice one, sort him out!", all this.'
Fortunately, it wasn't too serious. 'I got there and basically it's someone who's hyperventilating' he recalled. 'So I just put a calming, reassuring hand on his shoulder.
'Then as I walked back everyone applauded, it was fantastic! And the air steward bought me a tiny bottle of champagne as a reward.'
Presenter Charlie Stayt then asked if the stricken passenger had recognised him. 'Yes. But I don't think that's what cured him,' Hill joked.
And he reflected that if a similar situation arose today, he'd excuse himself.
'To be honest, I haven't done it for so long I think it would be dangerous' he said. 'I think if something happened now, I'd have to say "look guys, sorry."'
Hill was on the show to plug his latest book, Matt Millz, a children's story about a child stand-up.
Published: 12 Oct 2017
Recent Punching Up
What do you think?