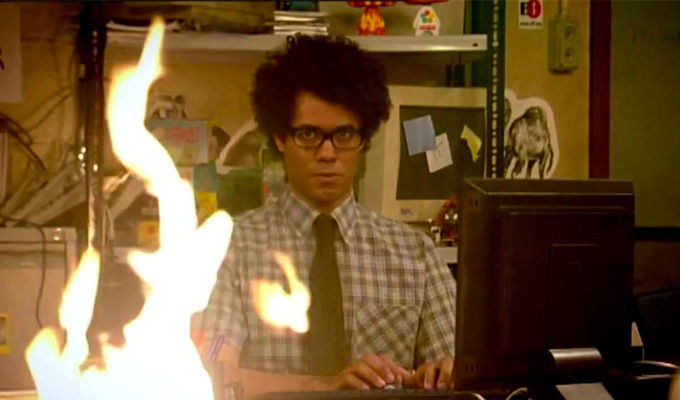 Is this what they mean by identity theft?
You might charitably call it a homage. Or rather a blatant rip-off …
But one tech company seems to have taken its name and branding straight from Richard Ayoade's character in the IT Crowd.
Moss, an automatic administration system for web servers, features a familiar-looking bespectacled, afro-sporting figure as its logo.
Promising to do more than simply switch your computer off and on again, the company has a .sh domain address, registered to the British Overseas territory of Saint Helena yet appears to operate out of Spain.
IT Crowd writer Graham Linehan has been a victim of such 'homages' before.
Sketches from his series Big Train, co-written with Arthur Mathews, were variously echoed in adverts by Playstation, Kellogg's and telecommunications firm Tiscali. And the pair's masterpiece Father Ted inspired the live dining show Ted & Co, an unofficial theatrical recreation.
Fortunately, The IT Crowd has already shown one means of dealing with intellectual property theft:
Published: 10 Oct 2017
Recent Punching Up
What do you think?