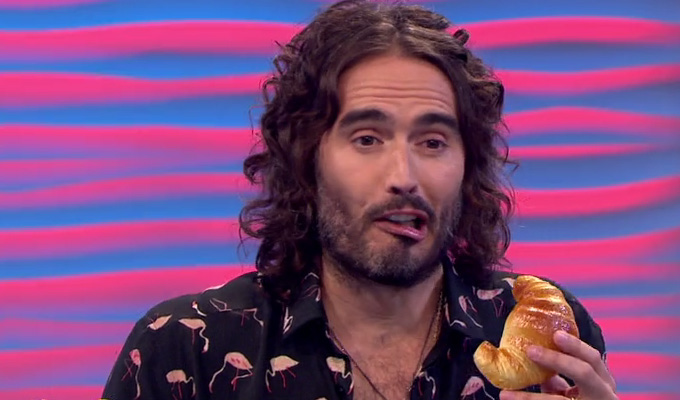 It's a bakery fakery!
Russell Brand exposed a secret of the Lorraine TV show this morning – that the croissants laid out for guests are props made of plastic.
After being interviewed about his new book, Recovery: Freedom From Our Addictions, Brand joked that he wanted to stick around on the show.
'Where am I going to go at this hour of day? No, no… I'm best to curl up here with you. Just grab me a blanket and I'll have a croissant,' he said – reaching our for a plate of pastries in front of him.
As he lifted one to his mouth, a shocked Lorraine warned: 'Don't! Because they're not real. It's not real! It's plastic!'
Brand replied: 'Help me! Is anything real? Can we even trust Lorraine? What is this Lorraine? We look to you. Are you even Scottish?'
The exchange reduced Lorraine to laughter, and the interview ended with a hug.
Published: 29 Sep 2017
What do you think?