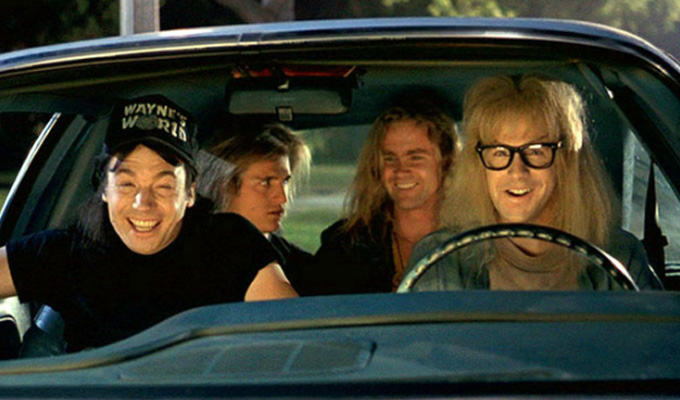 Dana Carvey: I never knew the words to Bohemian Rhapsody
It is one of the best known comedy scenes Hollywood has produced.
But star Dana Carvey has admitted that when he filmed the Bohemian Rhapsody segment for Wayne's Word he didn't know the lyrics to the Queen classic.
And he also reveals that headbanging in the tiny car took its toll.
The actor told James Corden on his Late Late show last night that the scene had been 'pure torture' to shoot.
'I was not 14 at the time,even though the first page of the script it says Garth finally gets his pubes,' he said: 'I'm like 35
'After the fifth hour two vertebrae actually popped out of my back and hit Mike Myers in the eye,' he exaggerated.' It was very, very painful.'
'Also the fact I had not memorised the lyrics of the song. I got away with it but I could not remember the lyrics.
Corden admitted that the opening scene of the movie was a 'touchpoint' that helped inspire his Carpool Karaoke segment, which has become a huge global hit online.
And here is that scene:
Published: 8 Sep 2017
Recent Punching Up
What do you think?