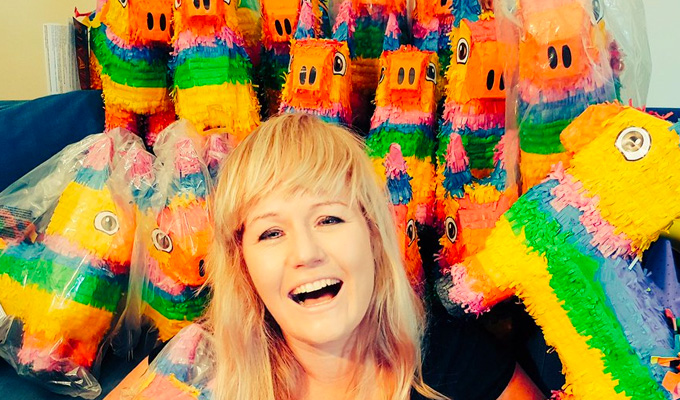 The piñatas' progress
The road to Fringe can be long and difficult… especially if you try to do it with 27 donkey piñatas in tow.
Comedian Sarah Bennetto is currently on a train from from London to Edinburgh, dragging along all the props she needs for the full month run in a series of bags.
She was left in the awkward situation as her festival accommodation fell though just a couple of days ago, leaving her no delivery address when she ordered them.
'Oh heavens, my sanity!' She told Chortle before she set off. 'But I'm gonna bloody do it. This is gonna happen.'
She made it to Euston station on the bus, when she admitted she got lots of mocking comments and several requests about doing children's parties. Then encountered another first setback: the realisation that she had to change at Preston.
Bennetto is also lugging her usual suitcase for her month-long stay and a camera tripod. She has been keeping track of her progress via social media with the hashtag #27donkeypiñatas.
Published: 1 Aug 2017
What do you think?