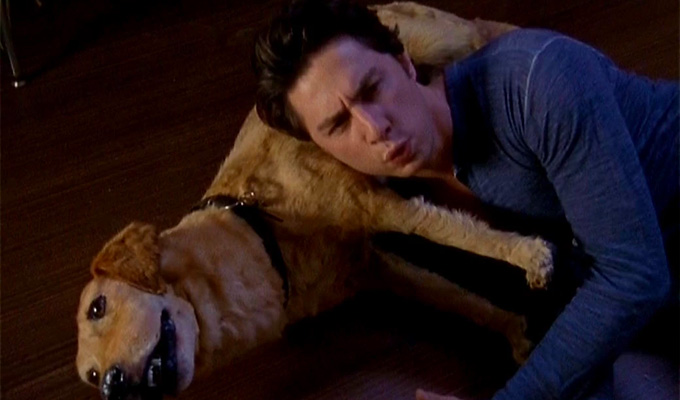 Get your paws off that!
You would have thought that after nine seasons, producers of Scrubs might have let star Zach Braff walk away with a memento of his time on the hit sitcom.
But the actor has revealed that his attempts to steal a prop – the stuffed Labrador dog Rowdy – were thwarted, and now it's under lock and key in a warehouse somewhere.
'I tried to take him home,' Braff told Entertainment Weekly. 'The [ABC] network wouldn't let me have him. And so they put him in a warehouse.
'I picture him in like Raiders of the Lost Ark where they put the art in the back of that warehouse with all those precious relics. Rowdy is in the back of some Disney storage space like that. He's in the background of one of the shoots of Wish I Was Here.
'The studio literally thought that I was going to steal the dead taxidermy animal and they sent a security guard with the dog who was his bodyguard for the day. Because they were right, I would have …'
Published: 30 Jul 2017
What do you think?