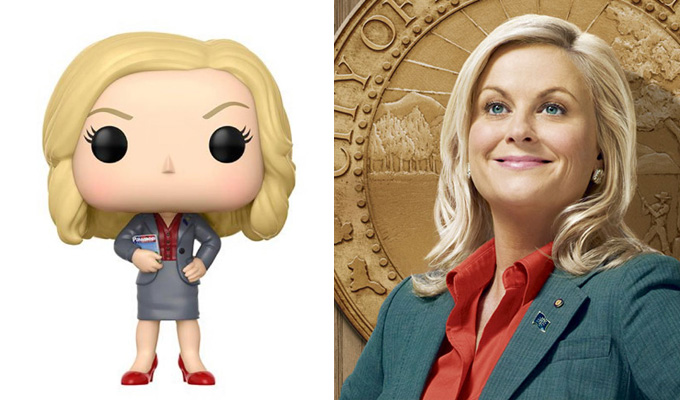 Leslie Knope's a real doll
The senior council figure of Pawnee, Indiana, have been immortalised in plastic.
Action figure company Funko has taken on Parks and Rec with its latest range, announcing that six characters from the show will be available from next month.
Ron Swanson, Leslie Knope, Andy Dwyer, April Ludgate, Bert Macklin and even the town's miniature horse Li'l Sebastian are to be released in 8in form as part of the collection.
Funko has previously released adorable figurines from the likes of Friends, Game Of Thrones and Saved By The Bell.
And it recently announced a set based on Netflix animated comedy BoJack Horseman, including the title figure, sidekick Todd, agent Princess Carolyn, love interest Diane and peppy puppy Mr. Peanutbutter
In 2015, Funko released figures from Seinfeld – although notably not of Jerry, Elaine or George, instead focussing on Kramer, The Soup Nazi, Newman, J Peterman, Puddy, and Frank Costanza (complete with Festivus pole).
Published: 15 Jun 2017
Recent Punching Up
What do you think?