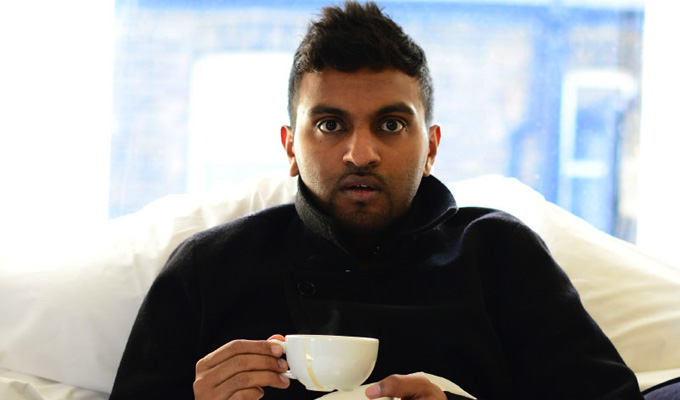 Netflix is my passport
Australian comic Nazeem Hussain has revealed the less-than unexpected news that his name and ethnicity can cause him difficulty at US immigration.
However, he has a solution that every Muslim should adopt to prove their intentions: just get a slot on a Netflix show.
The stand-up ever said that he resorted to showing border officials clips of him appearing on Bill Nye Saves The World to prove his identity. Though convincing them he was funny was a atougher call..
'I had to prove to them that I actually am a comedian by getting them to log onto Netflix and watching a segment of the show that I'm on,' he told the Triple J radio station down under.
But that wasn't the worst part.
'They weren't even laughing at the funny bits. I was laughing at my own jokes. That hurt the most. It's weird. You don't want to be the only person laughing at your own jokes.'
Hussain claimed that immigration officials asked him a 'crap load of questions' on entry to the US, including his thoughts on Donald Trump's presidency.
The comic is brining his stand-up show Hussain In The Membrane to Assembly George Square for this year's Edinburgh Fringe…. if he clears border control.
Published: 14 Jun 2017
Recent Punching Up
What do you think?