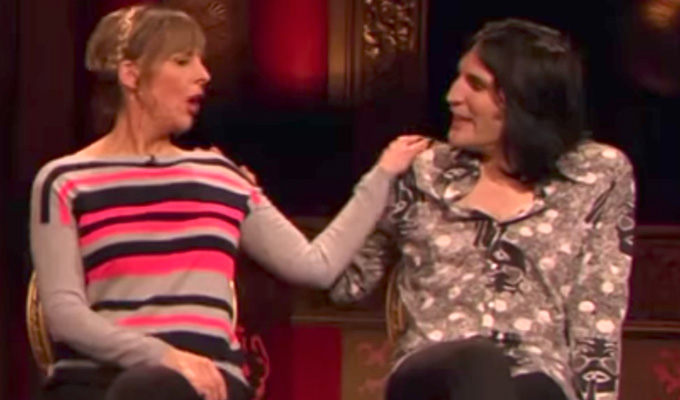 Frosty!
It's a Bake-Off face-off. New host Noel Fielding and old presenter Mel Giedroyc have clashed over the sort of recipes featured on the show.
The pair traded banter during the filming of Dave's Taskmaster, on which they are both contestants, but it was cut from the TV broadcast.
It started when Giedroyc got narked when host Greg Davies used the Cockney rhyming slang 'Mutton Jeff' for 'deaf' – a phrase she'd never heard.
After he scowled her disapproval, Davies told her: 'The old Bake-Off smile dropped then, didn't it!', then impersonated her being just as, erm, tart on the baking show. He imagined her saying: ''That's supposed to be a sorbet? Looks like piss.'
His comments prompted Fielding to interject: 'They don't do sorbets on Bake-Off.'
But Giedroyc put him right. 'They do! If it's part of something else, they do a sorbet.'
Davies then stepped in to stop matters escalating, saying: 'Don't wind her up again mate!'
Watch the outtake here:
Published: 31 May 2017
What do you think?