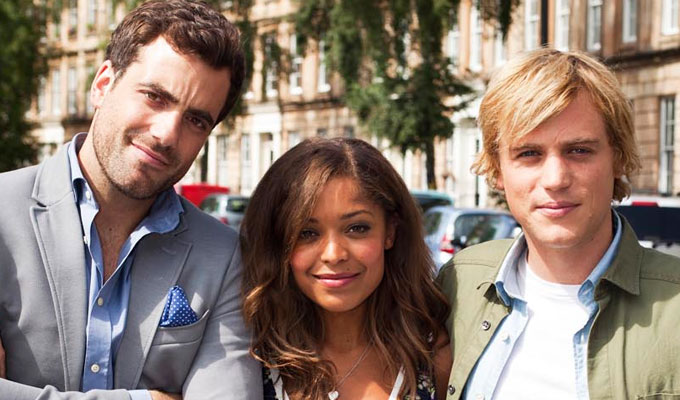 Nice show, shame about the title...
It was a memorable name... but comedy writer Tom Edge has revealed how public prudery forced him to change the title of his sitcom from Scrotal Recall to Lovesick.
The comedy launched under its original name on Channel 4 in 2014... but Edge always suspected the name might have been holding it back
And when it was picked up by Netflix two years later – he found out just how much the television watching public's sexual inhibition was affecting him.
'Netflix, to their credit, would have let us sail on under the Scrotal banner' he told James Cary and Dave Cohen on their Sitcom Geeks podcast. 'But we actually said to them, look, if there's an opportunity to change the title, we have a feeling and the feedback from a lot of people is that there were people who would like the show who were being profoundly put off.'
Netflix duly did some market research, 'because they're a data-driven company... They asked 5,000 viewers, all of whom had rated the show highly and watched it all a number of questions.
'I think they found that fully 60 per cent of people who'd given it five out of five and said they loved it wouldn't mention it to friends and family because it would involved using the word "scrotal" out loud.
'So arguably this is something of a word of mouth problem – if you can't quite mention it to anyone.'
Published: 26 May 2017
Recent Punching Up
What do you think?