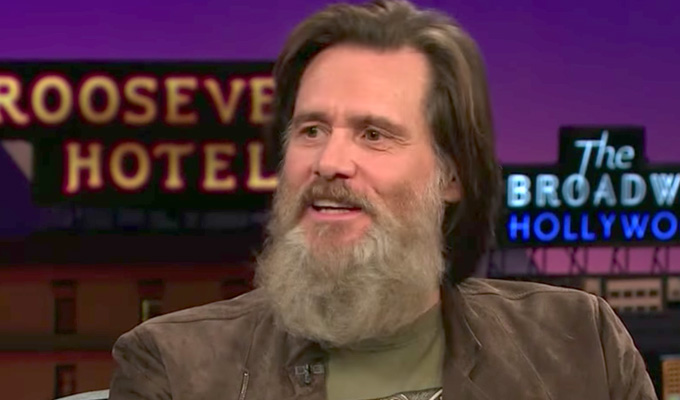 Jim Carrey: My two-hour war with the audience
Jim Carrey has revealed he once battled an audience for two hours – overrunning his slot and bumping all the other comedians off the bill;
He admitted: 'I went to the Comedy Store with the express idea of getting in a war with the crowd,' after watching a Marlon Brando interview in which the legendary actor 'expressed no concern for the world.'
Speaking to James Corden on his Late Late Show, Carrey said: 'I stayed up for two hours because the hate was coming in giant waves and I couldn't acquiesce. I couldn't lose. So I stayed up until about two hours later.'
Carrey said he left to a standing ovation as they were so glad to see the back of him.
'I left the stage and then I crawled through the crowd and jumped up behind the piano and began to sing: I Hate You All, You Gave Me Cancer
'Everybody left except for five people who stood around the piano and said, "You are a God".'
He said he 'cried all the way home' and admitted the other comedians 'were not happy' with his action - but that they were transfixed by him losing it on stage.
In the same interview Al Madrigal recalled his entire audience getting maced when a woman's pepper spray went off in her purse.
'I noticed 300 people coughing,' he said. 'The mace didn't get up to me so I felt fine.
'And you know what, I was thinking, "You guys are a crappy audience, I'm glad you got maced".'
Published: 24 May 2017
What do you think?