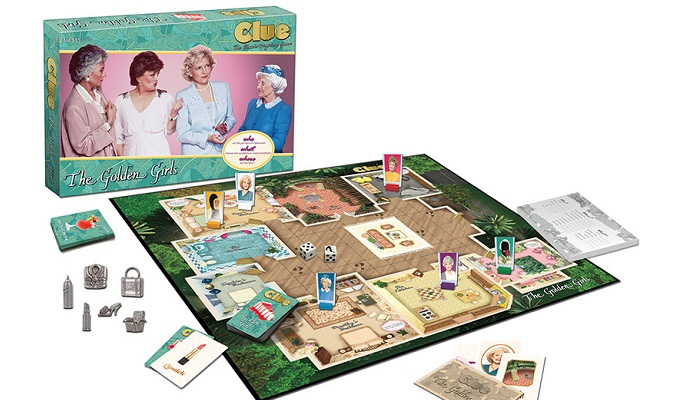 Cluedo gets a Golden Girls makeover
Was it Blanche Devereaux, in Dorothy's Bedroom with the lipstick?
The makers of Cluedo are to launch a new version of the game based on the Golden Girls.
But it's no longer about solving anything as grisly as a murder… instead the task is to figure out who ate the last piece cheesecake and what they left at the scene of the crime?
So gone are items like the lead piping in favour of a bathrobe, a handbag, hairspray, and armchair and a shoe.
The new version has not yet got a release date - and in any case it will only be available in America and Canada under the name Clue, at least at first.
There are already versions of the game available here based on The Big Bang Theory, The Simpsons, Game Of Thrones, Sherlock, Downton Abbey, Doctor Who, Midsomer Murders and - most bizarrely - the soft drink Vimto.
In the Big Bang Theory version had to figure out what items was used in an 'act of betrayal' against Sheldon: equation board, damaged comic, laptop, Sheldon's couch, sheldon's toothbrush, and dismantled Shelbot.
Published: 18 May 2017
Recent Punching Up
What do you think?