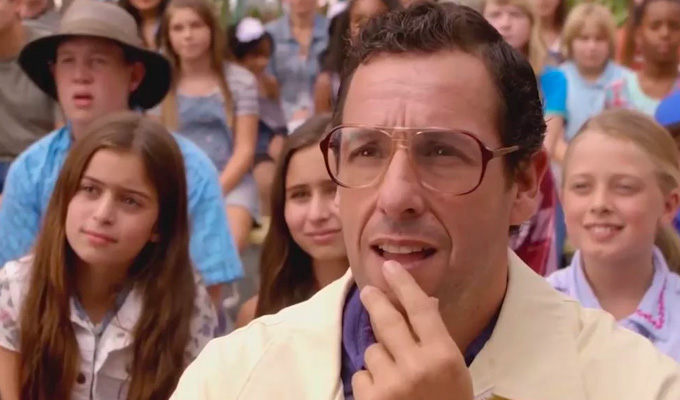 The human race has spent 500m hours watching Adam Sandler on Netflix
Netflix subscribers have spent more than half a billion hours 'enjoying' the films of Adam Sandler, according to the streaming giant.
For comparison, you could have built more than 70 Empire State Buildings with the same number of man-hours.
The detail was released in the company's latest financial report, just as Sandler's third Netflix film, Sandy Wexler, above. is released.
However, critics have not 'enjoyed' the films the comic has made for the on-demand service. The Ridiculous Six has a zero per cent score on review aggregation site Rotten Tomatoes, and The Do-Over 5 per cent.
The report also reveals that Dave Chappelle's long-awaited new stand-up shows were the 'our most viewed comedy special[s] ever.'
The shows – Deep in the Heart of Texas, taped in 2015, and The Age of Spin, from 2016 – were only released a month ago.
Netflix content chief Ted Sarandos said: 'There's always been an interest in stand-up comedy. The format lends itself really well to what we're doing … it's uncensored, it's commercial free, and that allows for a lot of creative freedom. And the fan base for these folks is very big.'
Published: 19 Apr 2017
Recent Punching Up
What do you think?