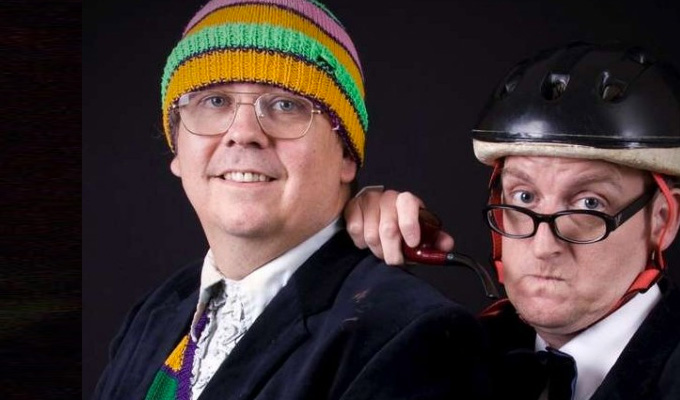 How our story about plagiarism – got plagiarised
Yesterday, Chortle exclusively reported how Britain's Got Talent competitor Adam Keeler had been accused of plagiarising The Raymond And Mr Timpkins Revue.
Now, in an act of supreme irony, The Sun ripped off our story – and brazenly claimed is at their own 'exclusive'.
TV reporter Lucy Jones took quotes both Keeler and the double-act gave to Chortle and reported them as her own, with no credit to where she got them from.
We first reported how The Raymond And Mr Timpkins Revue complained about the rip-off, saying: 'Either BGT have trawled the net to find someone willing to do our act for them in light of our constant refusals or Adam has seen our act, copied it badly and then decided to apply.'
However, Keeler insisted he had never seen the duo, saying: 'I can honestly say I've not copied it'
• Last night, Britain's Got Talent judge David Walliams conceded the similarities between Keeler and The Raymond and Mr Timpkins act. He tweeted: 'If you saw @BGT last night & liked the musical comedy act with the sign reading 'ME' see @raymondtimpkins live who did it first & funnier' – followed by a link to the duo's work.
Published: 17 Apr 2017
Recent Punching Up
What do you think?