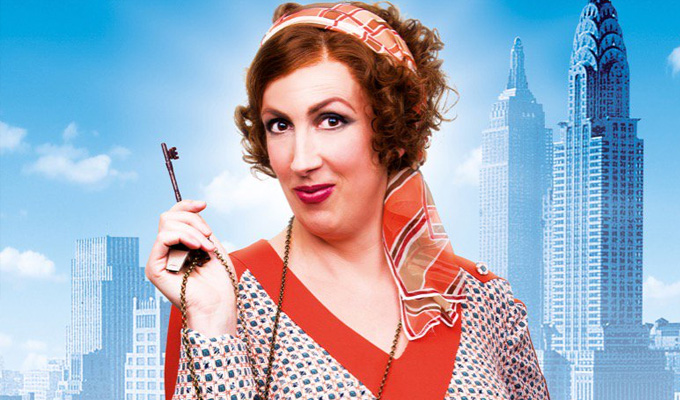 I looked like a T-Rex trying to dance
Miranda Hart said she found her new role in the musical Annie so daunting she cried.
The comedian will play the villainous Miss Hannigan in the show when it opens in the West End on May 23.
However, learning to sing and dance for the first time took its toll.
'I am new to both these skills and when we started I literally cried as I was so overwhelmed by the task and what I had agreed to do,' she tells Graham Norton on his BBC One talk show tonight.
' Initially, I looked and felt like a T-Rex attempting to dance, which we coined 'The Jurassic Stage.' Very recently I am pleased to announce that the choreographer said I've moved into a more contemporary mammal look, sort of 'llama-esque.'
'At least we are out of the prehistoric era!'
The Graham Norton Show is on at 10.30pm tonight.
Published: 14 Apr 2017
Recent Punching Up
What do you think?