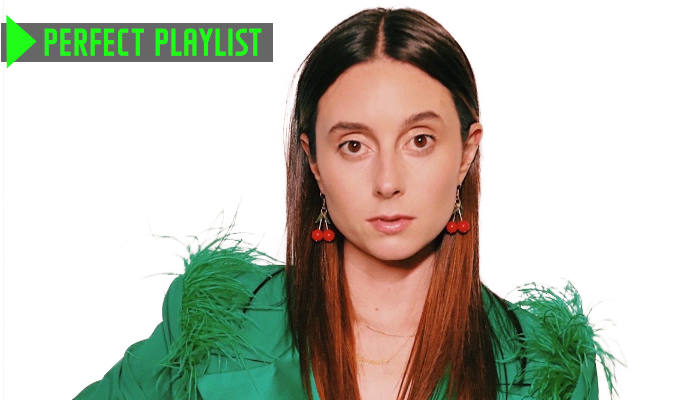 'So much more than a movie about rich, vapid teenagers'
American stand-up Mary Beth Barone is bringing her show Drag His Ass – a 'six-step recovery program for overcoming fuckboy addiction' to the Soho Theatre later this month – before making her debut at the Edinburgh Fringe with her new show Silly Little Girl. Here she talks about the comedies that inspired her…
I Love Lucy
I could never sleep as a child (fun for my parents) so I would stay up late watching Nickelodeon's Nick at Nite where they would play old sitcom reruns. I was absolutely mesmerised by I Love Lucy. I then got some episodes on VHS that I would watch over and over and over.
Lucille Ball's physical comedy, delivery, and overall charm just totally won me over and continues to win me over to this day.
It Takes Two
Mary Kate and Ashley Olsen have been a huge comedic influence for me since birth. My mom bought me this movie on VHS as a bribe so her and my dad could go out to dinner without me having a fit.
I've probably seen this movie more than 500 times and know the entire script by heart. I performed it as a one woman show, It Takes One, at The Slipper Room in downtown New York City in 2019. Some experts say this actually set off the series of events that caused the pandemic.
Clueless
Clueless is the perfect teen comedy. On the surface, it could be dismissed as a movie about rich, vapid teenagers but that would be incorrect. Not only is it laugh out loud funny with incredible fashion, the script literally influenced language for an entire generation.
Alicia Silverstone as Cher Horowitz is so endearing, it falls into a separate category alongside Lisa Kudrow and Mira Sorvino in Romy and Michele's High School Reunion and Reese Witherspoon in Legally Blonde.
Lizzie McGuire
Disney Channel's programming in the late 1990s/early 2000s really felt like it was made for me. A new original movie every month, cartoons that felt grown-up, and a slew of family sitcoms.
Hilary Duff playing Lizzie McGuire in this wacky tween comedy was everything to me. Lizzie was a fashion icon and her little cartoon subconscious said what we were all thinking.
Christopher Guest movies
There are six kids in my family so for long road trips with the whole crew, we had to take the red van - it had 9 seats and a TV/VCR set up in it, which was pretty new technology for the early 1990s.
We had a rotation of movies on VHS like Tommy Boy, Billy Madison, Austin Powers, and of course the brilliant comedies of Christopher Guest. We were addicted to Best In Show, Waiting For Guffman, and Spinal Tap and as a family, we would quote them relentlessly.
It's the ensemble that makes these movies really sing and it was amazing to see so many hilarious women in the mix like Jennifer Coolidge, Parker Posey, Catherine O'Hara, and Jane Lynch.
Amy Schumer: Live at the Apollo
Amy Schumer became an obsession of mine because of her show Inside Amy Schumer and just when I had watched every single clip of her stand-up I could find online and every interview I could dig up on YouTube, she released this powerhouse special on HBO.
It was right around the time I was toying with the idea of becoming a comedian and I was completely blown away and inspired. I think about the Kate Upton joke everyday.
• Mary Beth Barone: Drag His Ass is at the Soho Theatre at 9.30pm from June 14 to 18. Tickets
Published: 1 Jun 2022
What do you think?