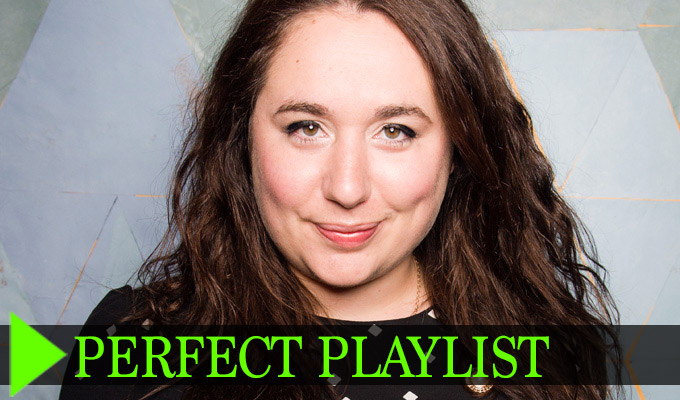 Veep taught me about the selfish, power-hungry lunatics in charge of our lives
Matt Rogers Twitter video: The Hottest Female Up In Whoville
When this video hit the internet I finally knew what true regret felt like. Never have I regretted something more than the fact I didn't go to see his all original Christmas music show with Henry Koperski on the keys live.
I watch this video every few weeks and lately almost every day. The more I watch it the more I laugh. It's Matt in a blonde wig sitting on a piano singing as Martha May Whovier, the hottest Who in Whoville (you know, whereThe Grinch lives) and she's gonna fuck that grinch.
Jacuzzis, Who jewels, Courvoisier, female friendship, are just a few things he sings about in this sexual comedic masterpiece. Rogers on social media is just a hit always filled with hot takes, silly songs, and great faces.
People don't know @MariahCarey wrote "Where Are You Christmas?" from The Grinch. That was from the perspective of Cindy Lou Who. She also wrote this CUT SONG from the film, "Hottest Female Up In Whoville", from the POV of Martha May Whovier. Here's me and @HenryKoperski doing it. pic.twitter.com/8IsBpJgae9

— Matt Rogers (@MattRogersTho) December 27, 2018
Dave Attell: Road Work
This special is the best ever. It's filmed in multiple clubs throughout the country and edited perfectly.
It starts in Jersey and goes to: Hawaii, Minneapolis, Philadelphia, and New Orleans. The special starts with him giving people in the audience cameras to film him and his immediate crowd work. He's a master to be able to start a special with chats.
My favourite thing to see at the Comedy Cellar is an audience member who thinks they can take him on or be the funny one, and then watching Attell take them down so chill and effortlessly. Calm and biting. He has the best observations about people.
Also every joke has eight punchlines. Every aside and moment is comedy gold. No wasted time just like a machine-gun of punchlines. He coughs and quickly says,: 'That's what smokers call breathing.' So quick, funny and tight.
The cameraman is on stage too and they have cute and silly moments. I love the rough element to it where sometimes a drink is spilled, an audience camera person starts texting, a man walks on stage, and people yell out. He calls a cock-eyed woman a half lizard! What's funnier than that?
He talks about wild topics like race, domestic violence, little people (duh), Honey Boo Boo, child sweat shops, fucking, fisting, slavery, and cumming on a face. All the usual suspects are there and they're so, so silly. It's just a good non-stop laugh of a time. His takes on everything are so unique. You think you know but you have no idea.
Here's a personal story; There's one joke in the he does in the special that I saw for the first time when I was 21 in Chicago about Jack and Diet and that was the night I started drinking Jack on the rocks because I was humiliated. He changed my whole alcohol life.
Bojack Horseman
I go to sleep with Bojack playing in the background almost every night. Even without looking at the screen and seeing it at least 20 times I will always let out a laugh or a, 'Oh damnn, I never got that', or I just have to look because I know it's Bojack as a kid in his sailor outfit, and it's just too cute not to look at.
This show is jam-packed with jokes, references, and visual humour too. Such smart animation. Lisa Hanawalt is the production designer/producer and everything is visually awesome. So if a chicken gets scared, an egg falls out, the crocodile is wearing Crocs, the Black Sheep of a family is a literal black sheep, Mr Peanutbutter a lab from Labrador drinks his cocktails from a dog bowl, there are literal crickets sitting at a comedy show, and so many more perfect hidden gems.
Not only is it funny but it gets deep. It is a sad show. Like Season 5 I felt personally attacked for being a fan because they just threw in our face how much we've forgiven about Bojack and he's the worst but it takes forever to realise and it's like will I forgive him. Fuck, I have so much to say.
There are also lots of jokes that have to do with showbiz baby. It's a big part of the show! Hollywood! Bojack was a stand-up who had a successful family sitcom and now is an alcoholic 40 year old with a lot of problems. There are two gun episodes, one about gun control and how much everyone hates women and then one about mass shootings. So funny and smart I can say that many different ways, but I'm high and my vocab is so/so. If there were bigger words I could think of I would use them but funny and smart.
Abortion episode with dolphin popstar Sextina Aquafina and this is too long. Peace out. PS: There's also an owl I love and Aaron Paul and character actress Margo Martindale.
Alyssa Limperis: Mom videos
I love this mom so freakin' much. These make me laugh so hard. I watch them all the time.
The first one I watched was 'mom helped me move'. I just love things that bring people together and so many people watch, love and relate to it because it's so specifically perfectly tiny moments that are...I mean can I just say perfect again? Just silly dumb but cute things moms say and edited so well.
There's a lot of heart and laughs and universal honey, unless you have areally bad parent situation and that sucks. But hopefully this is still funny.
Comedy is in the details and it's just impressive how tiny the moments, movements, and dialogue she's able to zero in on and I see my mom in her and she's old and Russian and I have friends that are Swedish, from a small town in upstate New York or Irish WASPy from Indiana and we all see our moms.
It's this annoying women that's so sweet and thoughtful but overbearing and just hysterical. Get addicted and find your favourite today!
Veep
OMG! This show is the meanest most perfect thing ever. I refused to watch this show for a while because, ugh the government, no thank you.
I was hooked immediately. Julia Louis Dreyfus is a queen and if I have to convince you of her greatness than you're a true idiot. She has won the Emmy for acting from 2012 to 2017 and I'm sure she's gonna win this year.
My favourite of her lines is: 'Cancel the recount like Anne Frank's bat mitzvah."
Again, comedy is in the tiny details and they get everything down. Even the snacks and food every character eats is so telling of them as a person and it's just so thoughtful.
I watch this show often and every single time I hear a new joke or learn something new because straight- up I'm just not smart enough to get it all. There's too much magic so keep on watching. Best series finale of a comedy ever! Incredible cast!
There are multiple characters (Furlong, Jonah's uncle) who's only purpose is to come in and be mean to people and leave. Also there are characters whose whole purpose is for people to insult non stop (Jonah, Catherine, Furlong's helper with glasses).
Even though Catherine is truly bullied by her political mom but she has one of my favourite burns of the show where she says to Jonah: 'Are we seriously going to let the guy with the police sketch of a rapist tell us what to do.'
I also feel like I learned a lot of lessons about the world, it's brilliant satire that has made me feel more informed about the world and the idiot, selfish, power hungry lunatics that are in charge of our well being and lives. We are pawns for these rich sociopaths to use to get what they want and they're funny. This is excellence.
And here's one more insult from Selena Meyer herself: 'So, can I count on your vote, or do I need to shove up a box of White House M&M's up your stretched up, six-baby-vag?'
This show is a fuck you to anybody who claims that there's a PC culture or everyone is too sensitive these days because they get away with everything and it's because it's better than everything else.
Kate Berlant: The Characters
So absurd yet so human. This is a half-hour special where Kate Berlant stars as a bunch of characters to tell a story of a lunatic artist preparing for her big collaboration with Sprite. She plays the artist, her husband, gallery owner, an Instagram girl who gets a TV show and this non speaking artist in a motorised wheelchair.
I like watching stuff where I can't imagine my brain thinking of it ever at all. I'm just so impressed with what's in her brain. Major celeb drop-ins too!
So, it's set up as a documentary about artist Denise St. Roy and she wins a bunch of awards but doesn't accept them, she donates them to toy stores, because they are toys and Alicia Silverstone is explaining this. LOL. It's amazing.
She's delusional with an amazing wardrobe, silver long hair with a centre partoing and twin daughters both named Jenny. Brian St. Roy coaches the daughters' softball team and is the husband.
Rachel Ross is the gallery owner who worked really hard and earned her way to the top, JK, her dad bought her the gallery. I worked for a young hot chick once who got a business bought for her buy her rich boyfriend and I see her in this.
It's such a wild and desperate character in so many other ways. Then Denise watches TV and loves this Instagram girl AND it's the best impression of this type of internet hot-not-funny-cutesy-fake-friends-in-cat-ears type of girl. Perfect. Okay,
There are great hats, an amazing housekeeper/rich lady relationship, silver goggles, cocaine deals, art party, Michael Scott-style humiliation and Sprite. baby.
• Liza Treyger: In the Weeds is on at Underbelly: Buttercup at 10.35pm daily.
Published: 10 Aug 2019
What do you think?