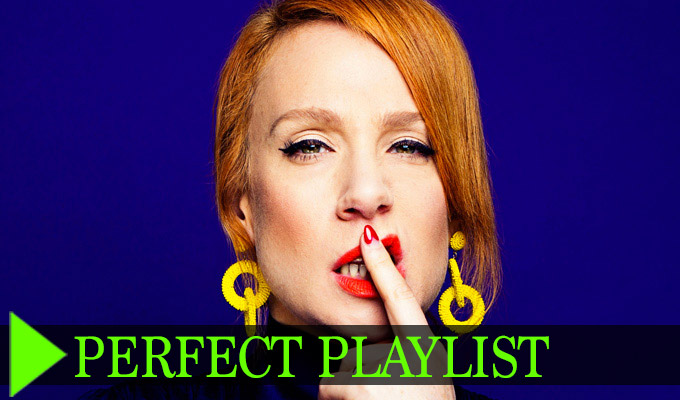 'The most arresting bit of storytelling I've seen'
Girls' Trip/Tiffany Haddish on Jimmy Kimmel
This one's a bit of a double-bump – a 'two-for-the-price-of-one', if you will – and here's why: In 2017, Tiffany Haddish went viral with her guest appearance on Jimmy Kimmel Live with her retelling of the time she took a Groupon swamp tour with Jada Pinkett-Smith and Will Smith, and it was genuinely the most arresting bit of storytelling I'd seen, pretty much ever.
It did the exact job intended, which was to prompt me to go see Girls' Trip – the film in which Haddish stars alongside Pinkett-Smith, and the one she was there to promote – and Girls' Trip, well: it's as good as Bridesmaids and involves (in no particular order): 1. The use of camel toe as a positive, 2. An infectious debate about the appropriate definition of the phrase 'use your lady mouth,' and 3. Pinkett-Smith dancing, which it's worth showing up for, always.
Chris Rock: Never Scared
Chris Rock's 2004 stand-up special was this embarrassing hole in my comedy education up until a few months ago, when I wound up in hospital across five days (I'm fine now; weird infection).
I spent the whole time watching various stuff on my laptop, and Never Scared was – across an hour – one of the greatest things I've ever seen. I swear to god, I've never seen someone who deserves a stage more than Chris Rock. He prowls, frankly, and all the while he's challenging various corners of society, plenty of which – a bit on Michael Jackson as an obvious paedophile, for example – feel impossibly ahead of their time.
His bits walk that line where, I think, the comedy gold always lives: they feel all at once original and relatable.
Grandma Sneezes Dramatically
I have to include this because I have unsuccessfully spent portions of the last couple years trying, for the purposes of my Edinburgh shows, to get at exactly what's funny about my mom. And I can't do it. I haven't managed.
Then came this video to YouTube, and this lady's essence is my mother's essence. (If, that is, you imagine this lady constantly insisting that she doesn't want attention. And then you imagine her following up that proclamation with one of her sneezes.)
Sara Pascoe at a club gig in 2014
I did my first standup gig in July of 2014 and therefore spent all of May and June gearing up to do that gig, which is to say: panicking, trying to write, and going to see as much stand-up as I could.
I went to a mixed-bill show in Hackney and Sara Pascoe was there, closing the show. I had no idea who she was, and what I now know was that I saw a 20-minute portion of her 2014 Edinburgh show, Sara Pascoe Vs. History.
Because the me-of-2019 spends all her free time watching and re-watching RuPaul's Drag Race, I would like, retroactively, to describe the experience of seeing Pascoe for the first time in this exact way: she slayed me.
I'd gone to the show with my friend, Beth, and I remember turning to Beth at the end of the Pascoe set and saying, 'I feel like I just watched someone invent something.' It was that good. It spoke to me on that significant a level and, also, helped me learn the lesson that stand-up can be whatever you want it to be. It just has to be funny.
We all know FoC is toppermost of the poppermost. But the maybe less well known thing is that they did a charity video in 2012, and the meat on the sandwich of this video is Brett and Jermaine interviewing primary school-age children with questions like:
'How much is a lot of money?'
'What is the worst kind of sick you can get?'
'Have you heard of us?'
The answers to these questions are then woven into a song sung by various New Zealand singers/performers, and all of it together provides the single best version of Kids Say the Darnedest Things that has ever occurred to the planet Earth.
Julia Louis-Dreyfus
Julia L-D went onto The Late Show with David Letterman back in 2000, a few years after Seinfeld wrapped, and after the usual couch interview, she took centre stage to sing 16 Going On 17 from The Sound of Music.
What happens over the course of the two-minute performance – where it goes vs. where you think it'll go… let's just say: it delivers. If I say any more than that, I'll ruin it.
• Sara Barron's new stand up show Enemies Close will be at the Pleasance Courtyard Upstairs 8.30pm during the Edinburgh Fringe.
Published: 23 Jul 2019
What do you think?