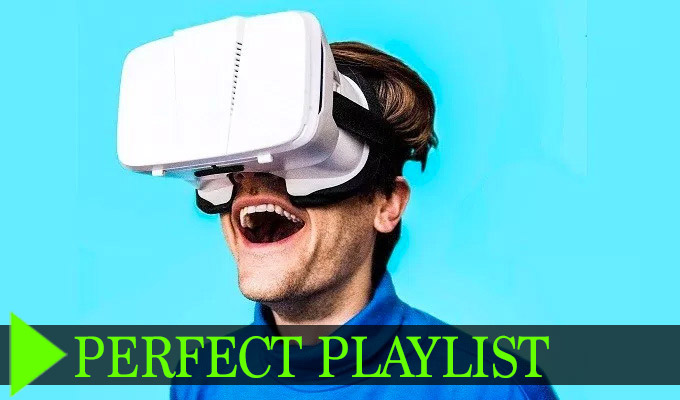 Here's one of the best video games for comedy
A Pigeon Sat On A Branch Reflecting On Existence
Charlie Chaplin said: 'Life is a tragedy when seen in close-up, but a comedy in long-shot." The Swedish film A Pigeon Sat On A Branch Reflecting On Existence absolutely nails this.
It's a series of mostly unrelated, mostly unresolved small tragedies happening far away. And it's breathtakingly funny – because these tiny catastrophes look so absurd surrounded by an uncaring world.
It's distance that makes Trigger Happy TV so perfect, too – the nonplussed bystanders who don't even notice Dom Joly crawling across the road as a snail. This kind of distance is what I love about performing live comedy. What makes you funny isn't whatever stupid thing you're doing, it's all the other normal people sat watching you.
John Kearns: It's A Crazy World
I'm making a show about the internet and our brains, but I'm less interested in the internet as a platform for comedy than in what our habits of watching online say about what we pay attention to, and why.
The majority of online content is watched for 3 seconds – the metric for attention used to be considered 8 seconds. This is why 'so annoying it's funny' is such a compelling anomaly as a category. Trolololol. Nyan Cat. I could choose anything from the 'or Ten Hours canon.
But it's about more than just being annoying. It's about the endlessness of something repetitive, the terrifying promise of infinity. The feeling that it must end, and you have to find out when. Nyan Cat made this into a sport by counting how many loops you had endured.
John Kearns, for me, best replicates this kind of delirious hysteria in this routine, set to the song It's A Crazy World. He ends the routine by asking: 'Who wants it again?' And of course, everyone cheers.
Novelty Automation
Art can make me laugh a lot. There's a museum near Holborn which is full of hauntingly funny satirical pier machines, like Zoltar with attitude. There's a frisking machine that involves two gloves inflated with air patting you up and down, before a third glove shoots out of a hatch and punches you in the crotch.
They are tiny, coin-operated comic masterclasses in timing and expectation – I bring an expectation, I pay for it, I set a process in motion which gives me an unexpected result.
Sometimes, the complete lack of a punchline is the punchline – and you laugh as the tension of waiting for that punch disappears into nothing. Crucially, because these are machines, you have to do all the work as an audience of imagining that there is some kind of relationship between you.
I think this is what I want to achieve on stage – for the audience to do all the imagining, and for me to just have to not deliver.
I'm fascinated by how we form emotional, one-sided relationships to objects – especially when they are as helpless and as fragile as our phones. I think this allows a lot of space for the absurd.
Frog Fractions
Video games are ripe with opportunities for comedy – you have conflict, a relationship and the rules of that relationship can constantly change. Plus, like slot machines, when we play we enter a disassociated state where we don't notice the passing of time. It's a great way to lead your audience into somewhere truly weird without them realising.
As performers we often play games, both figurative and literal, with the audience. Frog Fractions is one of the best. You start by learning about maths (barely) and finish by mass-producing insect pornography, via defending yourself at a trial for war crimes.
A state of play allows for this kind of insane, dreamlike logical progression, and it's exactly how I want my shows to feel.
Rod Hull's Emu
I always knew of Rod Hull as a kind of sad punchline – a man upstaged by his own rubbish puppet, trapped by his one-bit fame. But he's actually brilliant – he found a genius way to be completely unpredictable, and somehow maintain the illusion that he has no control over what he's doing.
That's what's so funny about Emu: the desperation and innocence in Rod Hull's eyes as he savages Parkinson's knees. Performers like me – who rely on the feeling of spontaneity in the room – would kill for a way of ceding control that is this good.
Buster Keaton
One of the best teachers I ever had pretty much only gave us two pieces of direction: breathe, and relax your face. Specifically, the best thing he ever said was 'relax your face, and let us dream into you'.
Buster Keaton is the most beautiful example I can think of to illustrate this. There's something called the Kuleshov effect in filmmaking, where the idea is we imagine a relationship between two things when we see them in juxtaposition – no matter whether there is a relationship. So the same face will look hungry or horny depending on what we imagine it is looking at.
Buster Keaton wears the same expression, no matter what situation he finds himself in. And then it's up to us to imagine why that's funny – to fill him up with our humanity. It's my favourite way of dealing with the unexpected in comedy – just to look at it, with absolutely no response.
The more bewildering you find the world and what it throws at you, the lower the bar you set for yourself, and the easier it is for the audience to love you.
• Luke Rollason's Infinite Content is on at Monkey Barrel at 12:00
Published: 15 Aug 2019
What do you think?