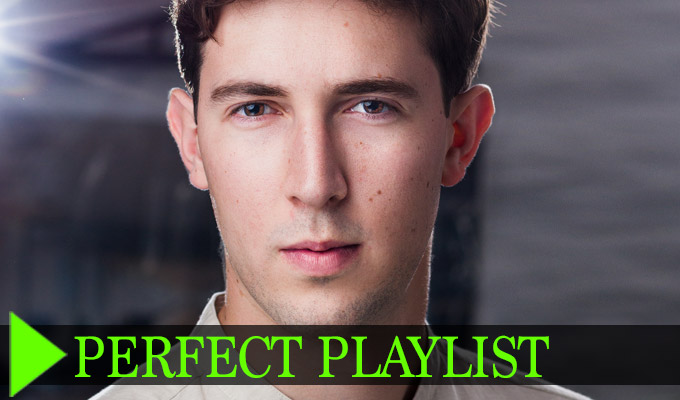 A character ruined by audiences' loss of nuance
Steve Coogan – but live
Let's go nuclear early-doors. I'm certain that I'd never have attempted comedy if my dad hadn't taken me to see Steve Coogan in Alan Partridge And Other Less Successful Characters at the Hammersmith Apollo when I was 15.
True, by that point it was already de rigueur at school to be able to quote flawlessly from I'm Alan Partridge, The Office and Garth Marenghi. Some kids knew the volume of a cylinder, I knew who Eric Hitchmough was.
But seeing Coogan perform live changed the game. He showed me the difference between the artifice of sitcom compared to the structures and rhythms of forcibly winning laughter live in a room.
Of course almost anything he said as Partridge was met rapturously. But the less-beloved siblings and Shameless-forerunners Paul and Pauline Calf are, as far as I'm concerned, the benchmark for how to perform character comedy of believable depth with the gag rate of a stand-up.
This clip is Partridge live on Clive Anderson. The way Coogan undercuts everything Anderson says, utterly belligerent and believable as Alan, is sweet music to me. The 'you're making a joke there' riposte early on is absolute perfection.
Ralph and Ted from The Fast Show
Like a less handsome, less funny Peter Cook, I've spent time with, and have subsequently tried to parody, the preposterous British upper class. For me, Charlie Higson's Ralph is a most accurate portrayal of a clumsy repressed aristocrat, embarrassed and lonely in the responsibilities of his title, absolutely aching to leave it all behind and just watch a Tina Turner concert with Paul Whitehouse's taciturn groundskeeper Ted.
Other fans always point to the mortifying 'vegetable drinking game' moment as the best scene. But I prefer the constant nuance of Ralph's advances over the Ralph and Ted chronicles, which often pair laughs with tears.
I reckon that in 2019, a TV commissioner would just say: 'Make them openly gay, what's wrong with that?!' But that's not really the point. Ralph's terror of what he is versus what he could be to Ted - a life partner, a lover, even just a friend to stave off loneliness - makes the explicit implicit.
Jazz Clu' and Sir Rowley Birkin are Fast Show favourites too. But Ralph's shy, brave, Sisyphean efforts to make an emotional gesture towards Ted means it will always be my favourite Fast Show storyline.
Marion and Geoff
'The way I see it, I haven't lost a wife. I've gained a friend.' Phwoar. The best tragicomic monologue made for TV.
I'm utterly obsessed with premise and through lines running through my comedy. So Marion and Geoff leaves me floored on every watch when we, the viewers, start to spot clues before Rob Brydon's Keith notices them himself.
Or perhaps he doesn't want to notice them. Beautifully and hilariously sad. Don't ruin the plot by watching online snippets though!
[Didn't include a video for this reason]
Joseph Morpurgo
I want to include one contemporary comedian, although this guy takes comedy to a whole new level of dedication.
Joseph was in the same improv troupe as me at uni but a few years previously. So, keen to see how improvisers kick on as solo performers, I went to see his debut show Truthmouth. Three times. He probably thought I was a comedy nerd, then a stalker, and finally just a weirdo. Points for all three.
2015's Soothing Sounds For Baby remains the best live show I've ever seen. Joe also encouraged me to stick with building my shows around a drum kit, so you've got him to thank/blame for that.
Bernard Righton
Proof that 'wokeness' in comedy isn't something that's only been invented in the past few years. John Thomson's undermining parody of Bernard Manning and other divisive comedians of his ilk won the Perrier Award alongside Steve Coogan in 1992.
By Thomson's own admission, it's slightly 'one-note'. But what I adore are his little mannerisms. The pause before 'there's a black fella' is poetry; and the look-to-the-heavens after 'my mother-in-law' gets me every time.
Unfortunately, when he brought the character back recently, Thomson said he couldn't get through a gig without people heckling to try and call him out on his racism. Almost like we're living in an age of absolutely zero listening and nuance. For God's sake, people, the clue's in his bloody name!
It's a crying shame, because I think that if modern audiences just gave him a few seconds to reveal his angle, Bernard Righton would absolutely smash the circuit all over again. (Thomson's turn as 'Cheeky Monkey' in 'Knowing Me Knowing You' is also comedy manna.)
Bernard Purdie
I thought I should include a legendary drummer, given my particular shtick. This video wasn't intended to be comedy. But vaunted R&B drummer Bernard Purdie's instructional video on how to play his signature shuffle groove is just sensational viewing.
Punctuated by bizarre howls and squeals, Bernard makes learning fun. This is also surprisingly close to what my shows look like, except he's a multi platinum-winning African-American soul legend and I'm a spindly dork who's medically addicted to Frasier.
• Alexander Fox: Snare is at Pleasance Courtyard The Green at 6pm.
Published: 18 Aug 2019
What do you think?