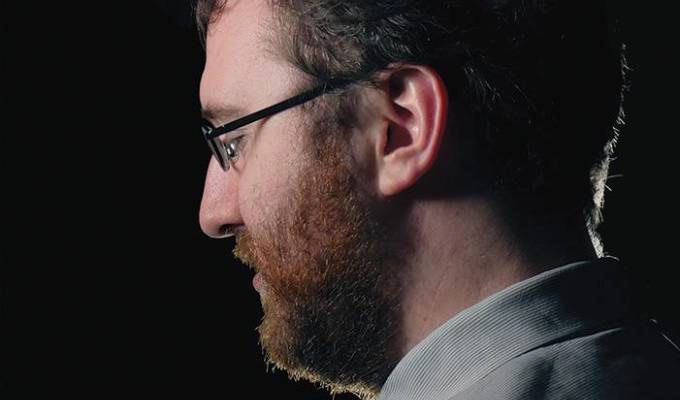 It's just grown men getting hurt while trying to perform simple tasks
'Remorseful absurdist' Sean Morley is bringing his show to London's Vault Festival later this month. But first he shared his Perfect Playlist of comedy favourites with us…
Wilbur Hall: Pop Goes The Weasel
I've got a big soft spot for vaudeville era comedy. It's the height of uncynical comedy - just some grown men twanging their braces and getting badly hurt while trying to perform simple tasks.
This routine blends the fast-paced slapstick errors with virtuoso level physical musical comedy and I always come away impressed and smiling.
There's another version of this routine that Hall performed in The King Of Jazz in 1930 which you can root out if you like, but to me it's not a touch on this live performance on The Spike Jones show in all its grainy glory.
The Smothers Brothers: Dance Boatman Dance
The Smothers Brothers were an American comedy folk duo who shot a fascinating trajectory from being a novelty folk-comedy double act and slowly becoming more contemporary, countercultural and satirical resulting in both the commissioning and early cancellation of their CBS variety show.
This clip is from 1963 when The Smothers Brothers were two bickering folk musician brothers. Their chemistry is just perfect and they play it so straight that they're just two brothers who can't get on that it has a real modern feel to it for something recorded more than 50 years ago.
Ben Swithen: Some Deaths of Vincent Van Gogh
Ben Swithen is an astonishing artist and creator. This short biopic of Vincent Van Gogh is a masterpiece. A short minimalist biopic made by one person in one house with an array of dramatic lighting states - it's a triumph of minimalism.
(This film features Pencilton, an owl puppet that believes itself to be a kitten that cameos in many of Ben's works whose presence is not fully explained in any of them).
George Cottier: Autumn Days
George Cottier once headlined a gig I was running and opened by throwing sweets to the audience from a huge bucket. But slowly, instead of throwing it underarm so people could catch the sweets, Cottier started throwing more forcefully until he was pelting people with sweets and they were having to shield their faces with their hands and coats. His videos are High Art and vital viewing.
The Chris Gethard Show: Eat More Butts
The Chris Gethard Show is really hard to explain.
It began life on Manhattan Neighbourhood Network, a New York public access TV station, and Chris was tasked with making an hour-long television show on a weekly basis. The solution was to create very loose-fitting ideas and invite people on to do whatever they liked and it created a show with a vibe and feel I've never really encountered before. An air of inclusivity and spontaneity that was intoxicating and completely unique.
My absolute favourite moment was in episode #124 when the crowd begins chanting 'Eat More Butts' - a reference to some of Gethard's stand-up - and so he just allows them to continue and doesn't introduce the show. In fact the show doesn't get introduced until over 15 minutes later when everyone's finally exhausted all the fun they can have from chanting about butts.
Johannes Dullin: Channel Your Art
This year at Edinburgh I shared a venue with German comedian Johannes Dullin who had travelled from Switzerland to perform at the festival.
His show ended up being one of my favourites and when I got home I was really eager to find more of his work; this was one of the few videos I could find in English which I think gives a really good flavour of his appeal!
Also Johannes is doing a small UK tour this month and you should check it out!
•Sean Morley: I Apologise For My Recent Behaviour' is at London's Vault Festival from February 22 to 23. Tickets
Published: 8 Feb 2019
What do you think?