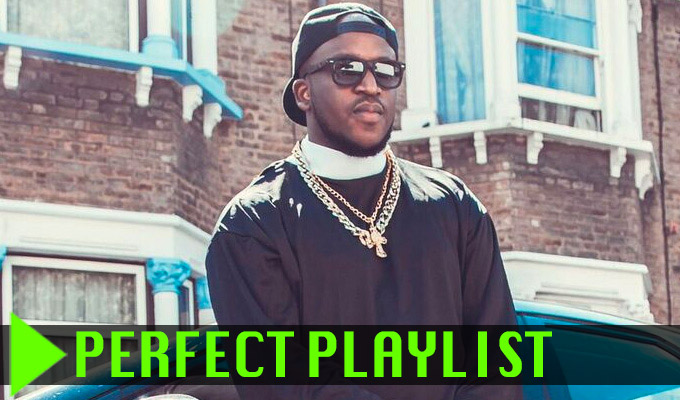 'He captures the unfiltered visceral urge within most black comics'
Dave Chappelle: Aids
I often credit Dave Chappelle, his For What It's Worth special and specifically this Aids bit with making me want to do stand-up.
I can pinpoint the moment he said 'word?' as the moment I was sold. I didn't know someone could deal with such unique and interesting topics whilst evoking belly laughter.
Admittedly, earlier on in my career, I often missed the mark. In the pursuit of making a point I would lose the funny and drift into 'amusing TED talk' territory. However, I find that with Chappelle, nothing gives. When he prepares an hour, there are consistent laughs AND cutting edge social commentary.
Cedric the Entertainer - Johnny Cochran
I have the Def Comedy Jam boxset and I've watched it all the way through a couple of times.
There are two things I love about it. The first is the unapologetic blackness and the second is its ability to capture a zeitgeist. Not only is it an era that I feel I've been walked through, but also one I wish I lived in as an adult.
As a show, over the seasons they covered America from a perspective that the mainstream narrative forgot or simply didn't care for. Yes a lot of stools are humped and there's some formulaic writing but that does not detract from the value in hearing comedians of the day speak on gangs, the crack epidemic, rap, the sports stars of the day, African American family dynamics, the fashion, the food and people like Michael Jackson and OJ Simpson.
So apart from the fact that this bit makes me cry with laughter, I love hearing Cedric share his thoughts on the Trial Of The Century in a way I just wouldn't hear anywhere else.
Gbenga Adeboye: My Eyes Are Bad
The first time I heard this, my heart welled up with a special kind of gladness. I know my people of Nigeria to have a great sense of humour. It's no surprise to me that some of the most successful comedians this country has produced have been of Nigerian descent; Gina Yashere, Stephen K Amos and Andi Osho to name a few.
However, I wanted to know something of our legacy in comedy that would give me a sense of heritage. I love the Two Ronnies. but culturally there is no heritage for me. I'm still a visitor in their world.
So when I heard this audio sketch set in the kind of Nigerian church I grew up in it gave me a pride I can always hold on to. The concept is simple but so effective. It's customary for someone leading a service to read out the words of a hymn before each line is sung. There's clearly room for comedy when said person has lost their glasses and has a congregation ready to sing whatever he says.
I'm not sure it was intended but I also find it to be a beautiful social commentary about the kind of mindless dogmatic religious adherence that often pervades faith.
Listen here
Martin: Dancing
I don't usually enjoy a lot of physical comedy. I guess being the kind of comic who takes pride in a well written joke makes me find a lot of physicality quite unnecessary, over the top and desperate.
However, there are exceptions and Martin Lawrence dancing is one of them. I can watch him dance over and over again and find it funny. It's amazing to me that his body movement can evoke laughter and maybe a little envy in me.
Bernie Mac: I ain't scared of you muthaf*ckers
In about six minutes Bernie Mac captures the unfiltered visceral urge within most black comics in the Western world. Unfortunately it's an urge we all to often tone down, in order to be more palatable to our majority white audiences.
While we enjoy the wider artistic appreciation and economic strength of white audiences, I believe we all secretly long for a response like this. That wasn't just a standing ovation. People were waving towels in the air, slapping each other, stamping feet and falling out of chairs.
I know many of my white colleagues who are fascinated by this very clip and I think it's because it's a perfect example of a form of comedy that connects directly with the soul of the audience. It would never have been to the taste of mainstream America. He has three callbacks and about six jokes but the response and energy is undeniable.
One of the things I love about Bernie in this clip is that he is not encumbered by all the things I find myself concerned about. He is not trying to translate himself to an Edinburgh audience or waiting nervously for a Chortle review. Bernie, isn't trying to get anyone to like him or give him a chance. He's so unapologetic in his performance ability, confidence and material to match and you see the outcome.
I was told that on that particular day of taping all the comics prior to him had bombed hard which prompted him to come out and say "I ain't scared of you Muthaf*ckers". In that, I find a creative mantra That Reminds Me to create from the heart and not for the market.
• Sunday Service With Ola is at the Gilded Balloon on Sundays at 17:15.
Published: 18 Aug 2018
What do you think?