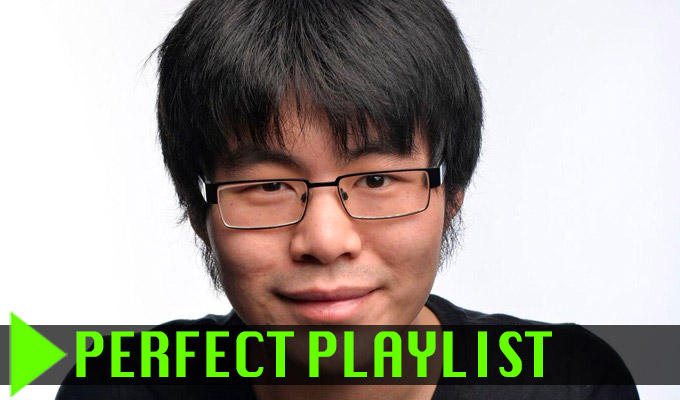 'Every line is perfect even those that aren't even jokes'
Frasier
I remember discovering Frasier on a plane when I was 12 and I had no idea what it was but it intrigued me. I still remember the episode, it was Death And The Dog, where the depression of Martin's dog, Eddie, causes them to examine all the reasons to be unhappy in their own lives. It was quite novel that, despite it being a sitcom, an episode could contain quite a real and heartfelt conversation about death.
When I got home I discovered Frasier was shown every day at 10pm on Paramount Comedy at the time and proceeded to watch it until I ran out of episodes. It was a big part of my childhood – I guess I identified with the characters of Frasier and Niles who were essentially two big grown-up geeks, but also outsiders who didn't really care about fitting in.
It's only a few years ago that I properly revisited it and watched all 264 episodes back-to-back that I realised how great it is. Not only is the writing sharp and the comic performance spot on, the five main characters were incredibly well-drawn and complemented each other perfectly.
It's easily mocked for its farcical nature, and the plots can be quite absurd, but I think the people in it are very real and they are ones you can fall in love with.
The Princess Bride
The Princess Bride is completely unlike any other that has ever existed. It's not quite a parody; instead, the jokes come from a completely different place.
Every line in this movie is immensely quotable and it's completely unclear how they were able to strike the exact right tone. It is self-aware but doesn't mock the genre of fantasy or undermine it. It's one that no writer could possibly replicate and if they tried, it would probably be a horrible mess.
If you watch a lot of comedy you end up seeing jokes fitting the same kind of formula, and coming from the same kind of place. I think The Princess Bride will always exist outside that.
It's incredibly creative in its characters, situations and dialogue; my favourite scene is the Battle of Wits and it's just a glorious set piece that has both humour and real stakes and tension coming from the story. It always fines that right balance.
The 'Important Videos' playlist on YouTube
There is a 309-video long playlist of 'important videos' on YouTube which are mostly under 20 seconds long, bringing the total runtime to about three hours. There's no way of representing the videos accurately without just sitting down and watching them.
This is probably the least sophisticated thing on my list but the concentration of these videos into one place earns it a spot. It's quite an experience to stick them on and watch the three hours go.
And also, it's just incredibly funny. I think it's a nice culmination of the humour of internet culture in one place.
Mike Birbiglia's My Girlfriend's Boyfriend
I must have watched Mike Birbiglia's second comedy special a total of 90 times. It's an interesting one. When you first watch it, it's not immediately the most hilarious show of all time, but it's one I enjoyed more and more with each rewatch.
At this point, I think every line is perfect and that includes things that aren't even jokes. Often I just turn the special on and mouth along to the whole thing.
As a storyteller, Birbiglia is unrivalled. He's engaging and his stories all feel very real. This special is a culmination of that skill, and all of it just fits into place.
Nathan For You
I think I've laughed harder at Nathan For You than at any TV show in the last decade or so. It's hard to pinpoint which part of it makes it so great because it's so distinct from anything else.
For me it's just about how Nathan Fielder's brain clearly works differently, and in an interesting way. And he is injecting his own logic into what would be otherwise banal real-world situations.
I think if this show didn't have everything that it does, it could have easily been dismissed as another prank show, where the humour only comes from putting the real-life characters into awkward situations.
Certainly, there will be a wave of shows that try to do what Nathan does over the next few years that doesn't surpass that. But Nathan does much more than that. It shines a light on how absurd the world really is.
The Office (US)
I've always loved the American version of The Office. I think seasons two and three make up one of the best 50 episode stretches in the sitcom genre.
It's always hard to talk about it to people without comparing it to the UK Office, but I think those comparisons are only counter-productive. The US Office becomes entirely its own thing very early in its run.
And that's what I love so much about it. It was a remake that should have never succeeded. The British version could never be replicated in the US – that culture and humour just does not exist over there. However, thanks to an amazing writing staff and a great cast, they carved out something very funny, with new characters that quickly escape the shadow of their counterparts and new stories that are engaging in their own way.
• Ken Cheng: Best Dad Ever is on at Bedlam Theatre at 15:30
Published: 17 Aug 2018
What do you think?