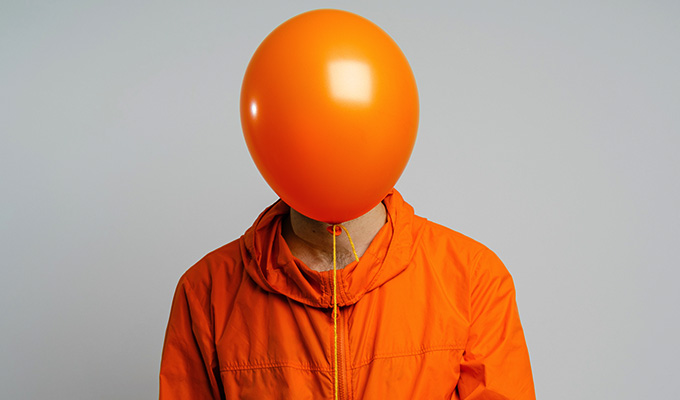 I've always tried to make performance art with punchlines
I like artful stupidity.
I began tinkering with comedy after seeing Joseph Beuy's I Like America and America Likes Me. It's a performance art piece in which he annoys a coyote with a crook.
It swept me up at 13 in a different way to the comedy I was obsessed with. It made me question what art could be, gave me permission to find art funny, and the curiosity to seek out ways to make my own work. I've always tried to make performance art with punchlines, and I have Beuys to thank for guiding me to this maxim.
Willy Wonka and the Chocolate Factory: Tunnel scene
Confection sprite does spoken word poem at nightmare disco to captive children. They don't make 'em like this anymore. I love the mischief. And the detail Gene Wilder put into his version makes it great. At six I was mesmerised by Wonka's deviance, secretly hoping that if I learnt how to be charming, brilliant and velveted, I'd get a warehouse full of sugar. I'm glad it didn't work out - I still have some teeth. All Ashore!'
Road Runner: Wile E. Coyote vs Gravity:
Spoiler Alert: Gravity wins. The original Fails and the only time a slide-whistler has ever got repeat trade. Best laid plans go awry in style with Rube Goldberg machines galore and the cruel laws of cartoon physics.
A simple premise, inventively done, ad infinitum. Sunday morning therapy for an itinerant ten year old then living in Texas, where the landscape felt strangely familiar. 'Beep, Beep.'
A Fish Called Wanda: Philosophy
Duplicity and fragile ego played out beautifully by Jamie Lee Curtis and Kevin Kline in Cleese's masterwork. It features a well-oiled ensemble, with Maria Aitken's performance being my stand-out.
At thirteen - owing to it being the only VHS my parents had - my brother and I learnt to recite it verbatim for long car journeys, and still do, because we're very cool.
'The London Underground is not a political movement.'
Roots Manuva - Witness (1 Hope)
A favourite tune. Killer lines elevate the story of how to win at life. My Granddad put it on a mixtape for me at 16. As an insomniac, he'd rip bangers off pirate radio through the night and add in snippets he'd caught on the police scanner. He claimed this was about as London as music could get, alongside Waterloo Sunset. Fun game: count the eggs in the video. 'Discipline maketh the geez.'
Mr Salute C'Est Cool - Petite Session de Tricks Dans Le Jardin de Véronique
'Boredom is the mother of creativity' – Ron Arad
Pretty much how all my high school holidays were spent, keeping out of trouble by turning a neighbour's garden into a skatepark for anything with wheels: barrows, boxcars, juggernauts, bicycles, tanks, scooters, trolleys, roller skates, light aircraft, boats with wheels - you name it. 'Allez, maestro!'
James Thieree - Hand
Flopping done properly. Music to my eyes. Beautiful in its celebration of foolishness through play.
When I find work I admire for it's comedy and artfulness I call it artfool. And yes, you (lucky reader) can keep that. I've seen four of James Thieree's monolithic shows, and he sweeps me off my feet in a new and surprising way each time. I've spent more than a decade wishing I could make what he does.
M*A*S*H
I'll end with this beginning, lyrics written by the 14-year-old son of director Robert Altman, Michael. Haunting and wry - yes? Maybe. At 22, I was heading to Med-School. I observed highly skilled surgeons calmly cleaning out a smokers' arteries. Amidst the vascular spurts, they debated whether to listen to The Best of James Bond or Metallica's Kill 'Em All. They went with Live And Let Die. Real life Hawkeyes.
Made me think about what was more important, humour or having a degree.
• Ben Target's Orangeade is at Heroes @ Dragonfly at 17:00.
Published: 15 Aug 2017
What do you think?