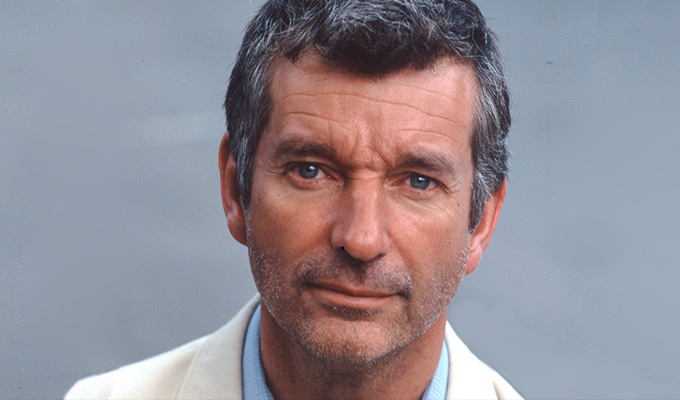 Imagine! An idiot rising to political power
Divided We Stand: Steptoe and Son
This is a quite brilliant episode. You wouldn't see anything like this in today's TV world. The first scene is a two-hander and it lasts for ten minutes. It looks like one take. For me, it never drags.
It contains one of my favourite lines in British comedy: 'Yes, but I've got the knobs on my side.' You'll have to watch it to get the context.
I was a huge admirer of 'Not Only But Also', and this show seemed to naturally herald in Monty Python to follow. I guess they also lead the way for Fry and Laurie in years to come.
I had the pleasure of meeting Peter Cook shortly before he died. Dry, cynical and sharp as ever, but undoubtedly tinged with bitterness about how life or showbusiness – or both – had treated him….
This sketch is vintage Peter Cook. Dudley Moore has hardly anything to do except deliver the odd line and try not to giggle.
The Life of Brian
The Life of Brian is one of my favourite films of all time. Not only is it extremely funny from start to finish with barely a weak spot, it also has an important message: 'Don't just follow blindly, but use your own intellect to question everything regardless of what your culture foists upon you.'
 As well as this scene - with the classic line 'We're all individuals'/'I'm not', there's also the wonderful moment when Brian is being pursued and wants everyone to leave him alone.
Finally Brian snaps and shouts: 'Look, fuck off!' to his crowd of unwanted followers. An elder in the crowd, played by John Cleese, takes a moment and then says: 'How shall we fuck off, oh lord?' Brilliant comedy. It doesn't get much better than that.
Being There. Peter Sellers
I just love the scene when Peter Sellers is wheeled into a lift. 'This is a very small room,' he says. A satire on how an idiot can gain huge political influence in the USA. Of course, that would never happen in real life. 
Eric Sykes. The Plank
A classic short of British comedy. Eric Sykes was quite brilliant at visual humour. For me, he is funnier than Mr Bean - and must have influenced Rowan Atkinson's character. 
The Larry Sanders Show
Well I had to have something American in there. I wouldn't know which episode to pick as they were all so good. A wonderfully honest look behind the scenes at the ugly world of American show business. An integrity desert. 
• Tony Hawks is revisiting his bestselling book Round Ireland With A Fridge in a new book retracing his steps and thanking the people who helped him first time around. Use the code Chortle17 to get a £5 discount on the hardback of Once More Unto The Fridge at Unbound.
Published: 13 Apr 2017
What do you think?