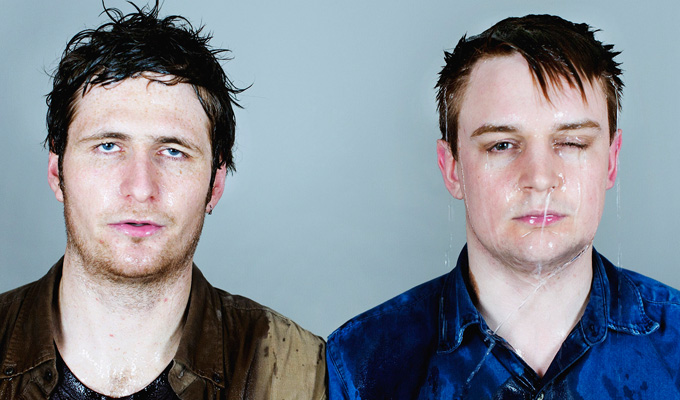 'As close to comedy perfection as you can get'
Joe Barnes and Henry Perryment choose their comedy favourites
The Royle Family
Joe: Despite the action in this sitcom rarely ever venturing beyond the front room, Caroline Aherne and Craig Cash have a created a whole world of characters so beautifully drawn, you feel like you know everything about them.
I've loved this show ever since Jim Royle tried on those jeans and did his best John Wayne impression in the mirror. Mum and Dad even had it on tape which we'd listen to whenever we went to visit my Grandparents. In short, I'm obsessed with it.
Down the Line
Joe: A spoof phone-in series from the team behind The Fast Show that ran on Radio 4 in the mid-Noughties. The episodes were centered on a specific theme but the scripts were semi-improvised, resulting in something so loose and playful that listeners actually thought it was real and complained.
I used to stay up late on a school night listening to this with my face pressed against my pillow to stop me from laughing too loudly. With people like Paul Whitehouse, Charlie Higson, Felix Dexter and Julia Davis involved it's probably no surprise that this is something pretty special indeed.
The Office
Joe: An obvious choice yes, but The Office really is about as close to comedy perfection as you can get. In just 14 episodes Ricky Gervais and Stephen Merchant created a beautifully real world full of pathos, hilarity and nuance.
No matter how many times I watch it, I'll still find something new and exciting in the writing and performances. David Brent is a fascinatingly layered comic creation right from the off and a great depiction of a man who is completely and utterly exposed. No pressure for Life On The Road then…
Inside No 9
Henry: Still struggling to figure out why it isn't the most popular and highly anticipated thing on telly. Great writing, dark, funny, intriguing. I can't wait for series 3. The episode 'Sardines' is one of my favourites. It opens the series beautifully and you immediately buy into the concept
Community
Henry: Almost the polar opposite in terms of style and feel to Inside No 9. Lighter but still just as funny. I've fallen in love with Troy and Abed, I think it's impossible not to. Plus the episodes are 20 mins long and all on Netflix so you can rattle through three or four or five or six or seven just before you get an early – I mean late – night.
I present to you below..Troy and Abed.
Henry: Yeah alright I get it: too obvious and everyone's already seen it. But this is for good reason. The man is a genius and I don't think I've ever been as obsessed with a comic since my older brother introduced me to George Carlin and Bill Hicks when I was just a little nipper.
The great thing about this whole show is that you say the title out loud countless times whilst crying with laughter watching it. All of Louis CK's shows are great but this one has a hell of a finisher…Here it is below.
• Goodbear are at Bedlam Theatre at 21.30.
Published: 26 Aug 2016
What do you think?