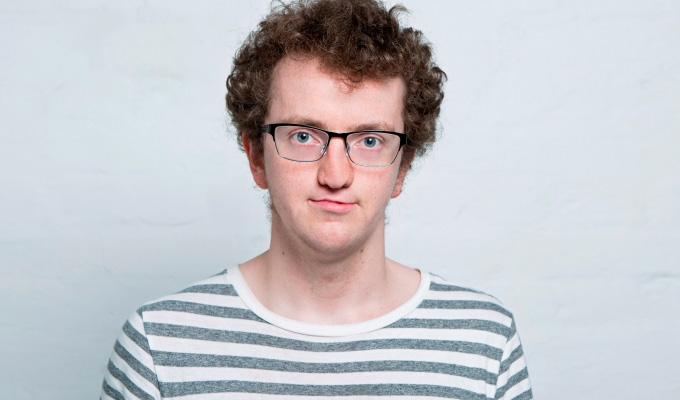 'Tony Law blew my mind'
Tony Law 
The first time I saw Tony Law it absolutely blew my mind. It was his 2013 show Maximum Nonsense and it was just wondrous, I had no idea who he was going in and for most of the show I had no idea what was going on but I just found myself laughing uncontrollably for an hour. I went to the show three or four times and loved it, there was just something about the way he committed to the chaos of it all that was totally intoxicating.
Here is a clip of him talking about Starbucks:
Louis CK 
I know this is going to be controversial but I really like Louis CK. He is obviously impossibly funny but I also think the way he is able to smuggle profound social commentary into jokes about jacking-off or whatever really amazing.
This routine is one of my favourites; it it is about how, given the risk involved, paedophiles must really enjoy molesting children. 
My mum is a trained psychotherapist and when I was younger she did a lot of counselling with non-offending paedophiles (people who attracted to but don't abuse children) and since then I have always been weirdly fascinated by what it must be like to be sexually attracted to children, to have your sexuality contradict your morality in such a basic way, the feeling of shame and guilt and all that stuff. So often paedophiles are portrayed as one dimensional evil people but to drill into down into their humanity as Louis does here and to look at what compels people to act in these terrible terrible ways is much more interesting and in this case funny. 
Dylan Moran 
Dylan Moran is ace. The on-stage character is compelling, his use of language is joyous and he is proper funny. His world-view is so clear and in spite of his seemingly dishevelled manner and use of surreal, absurd language each sentence has clearly been thought through and is so insightful and revealing. To be as good a stand-up as he is and to have written Black Books is just stupid. 
Here he is being ace at the Comedy Store as a young(er) man.
John Oliver 
John Oliver's This Week Tonight is my favourite thing on TV at the moment.
The fact HBO allow him to spend 15 to 20 minutes exploring a single narrow issue is really great and the success of the show shows how wrong TV producers are to presume that people aren't willing to sit and listen to something for a while.
His ability to make complex things funny without denying their complexity is brilliant, whether he is talking about debt buying, government surveillance or legal aid he is able to bring you into that world, show you how totally messed up it and make you laugh. Also he seems like a properly lovely man. 
Here is him doing 21 minutes 14 seconds on infrastructure.
South Park 
I absolutely love South Park. When I was younger I liked it because they swore loads, which was class, I remember going to school and gleefully singing about how Cartman's mum was a bitch. But as I got older I realised how well drawn out all the characters are and how they are able to tackle really big issues in a totally stupid, brilliant way.
Here is Cartman getting angry:
• Jonny Pelham: Fool's Paradise is at Pleasance Courtyard at 20:30.
Published: 23 Aug 2016
What do you think?