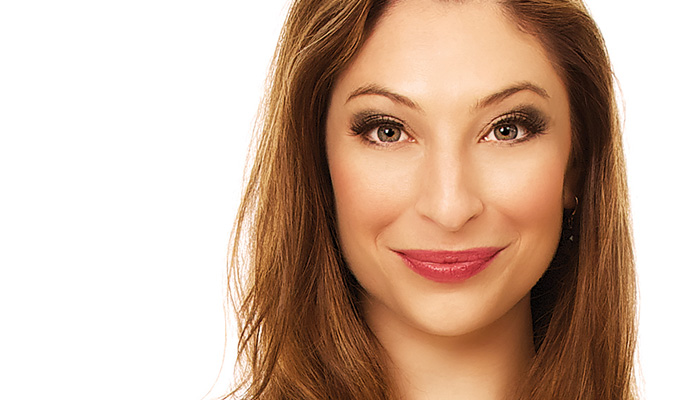 Mrs Doubtfire's basically me, but with bigger tits
Mrs Doubtfire
My mum took me to see Mrs Doubtfire at the cinema when I was ten. Within the first ten seconds I was enthralled - I never knew a person could do cartoon voices for a job! Since then, any time I'm ill, the most comforting thing to do is curl up on the sofa and stick Mrs Doubtfire on. That makeover scene has to be my favourite… and the prank calls… and the monkey… and the burning boobs…
Robin Williams was such a master of voices and characters. Mrs Doubtfire in particular resonates with me though: A massive desperate lie that gets out of control by a bloke who makes a living from doing stupid voices. It's basically me… but with bigger tits.
Shia LaBeouf Song
I discovered this a couple of years ago. This enormous, high budget, extravagant production number about Hollywood star and 'actual cannibal Shia LaBeouf', who is 'living in the woods, killing for sport and eating all the bodies', was made just because writer Rob Cantor liked the sheer silliness of how the words 'Shia LaBeouf' sounded when whispered.
Every time I watch this video, I'm both euphoric and gobsmacked at the sheer scale of it.
Jedd Hunter's commercial: The League of Gentlemen
I've been to the most awful advert auditions. In commercial castings, you leave your dignity at the door. Directors have had me eating giant jalapeños while improvising a Mexican dance, and I've dressed as a banana and enthusiastically played the drums for a Spanish aspirin ad.
Once, I was asked to deliver a line for a second time, 'but this time make it sound more purple'?! From hearing some of my pals' experiences though, I've been pretty lucky; Jen was filmed having an orgasm in a wheelie bin.
Whenever I come out of a particularly excruciating casting, I like to watch this sketch. It always makes me feel a just teensy bit less of a wanker...
Vic and Bob: Stars In Your Eyes
There are no words. I just like the dance he does when he's pretending to be George Michael.
Lance Krall : Man Of a Thousand Voices sketch
I've always been a practical joker/annoying idiot. Since being a little shit, I've executed an embarrassment of cunning stunts, from hiding mum's car keys in the butter to saying 'BOO!' from inside the washing machine, or taking apart a flying saucer sweet and replacing the sherbet with salt.
But there's nothing better than a prank call, especially when you combine it with stupid impressions and trying not to laugh.
My grandpa and his Mechanical Musical Hat Machine
My grandpa, Jules Ruben (1912-2006), was a jazz pianist, inventor and mentalist. Like me, he did impressions – but of other jazz musicians.
Jules could play in any style from Gershwin to Duke Ellington to Ray Charles, and his bizarre act (which wouldn't look out of place on a Vic and Bob show or BGT), was just one of many inventions.
I never really knew grandpa; by the time I was proper person, he had Alzheimer's. But he remains in many ways, my biggest influence.
PS: See if you can spot a young Janet Street-Porter in the audience.
• Jess Robinson: Impressive is on at the Pleasance Courtyard 20:30.
Published: 4 Aug 2016
What do you think?