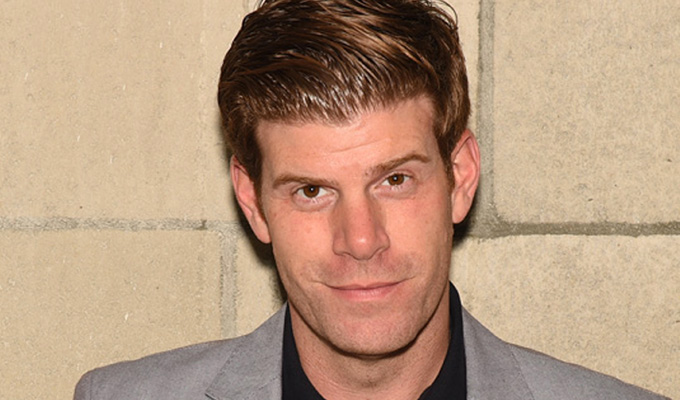 Self-deprecation, hubris and mental illness...
Howard Stern
The self-proclaimed 'King of all media' is just that in America. He has been making audiences cringe, laugh and cry for more than 40 years and only gets better and more cranky with age.
This is a clip from his Sirus satellite show where Howard has organised a court proceeding with special needs people. Yup, this is the kinda of stuff that happens all the time on his show.
Step Brothers
This 2008 film directed by Adam McKay stars Will Farrell and John C Reilly as two loser, stepbrothers who are forced to live together when their parents marry. I laugh EVERY SINGLE TIME this movie comes on. There are so many hidden jokes and physical pranks that leave the audience dying. Adam Scott and Kathryn Hahn are hilarious supporting characters. Fantastic flick to throw on on a lazy, hungover afternoon.
Brody Stevens
Brody is an American comedian with a strange twist. I'm not sure he thinks that he is funny, to him this is just REAL LIFE. His mixture of self-deprecating jokes mixed in with mental illness and some unwarranted hubris make him a comedy force. This is a clip from his short-lived show on Comedy Central produced by Zach Galifianakis where Brody deals with his own mental illness.
Chris Farley
This man is the reason I got into comedy. Fearless, flawed and funny. He was breakout star on Saturday Night Live and continued on to become a huge box-office draw.
The funniest folks in the world often say that he was the funniest around them and that says something. Here is a one of my favourite sketches from SNL, not only because Farley was so funny in it but also because of how serious Mike Myers and Kevin Nealon take the judging. Unfortunately, YouTube doesn't have the full sketch online, but this is piece.
Veep
I know, I know, you guys have known about Armando Iannucci FOREVER. But now that he has teamed up with Julia Louis-Dreyfus for the funniest show on TV. It is an absurdist look into American politics and the most enjoyable 30 minutes a week. The supporting cast in incredible and I never want the show to end. Never.
• Steve Rannazzisi, who played fantasy football league player Kevin MacArthur in the semi-improvised US comedy series The League, is playing London's Leicester Square Theatre on Friday 24 June. Tickets.
Published: 3 Jun 2016
What do you think?