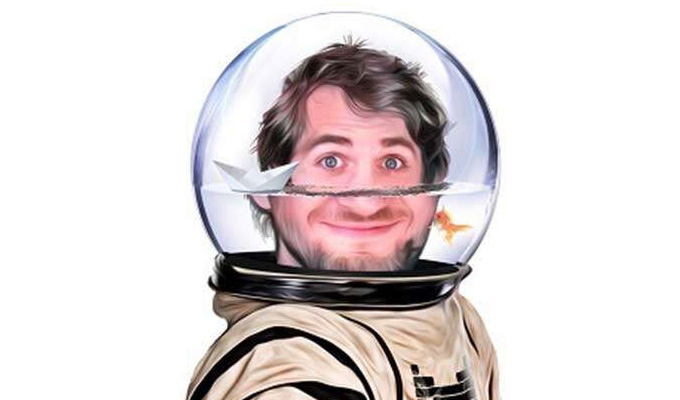 'Ed Byrne made me up my comedy game'
I think we all know those moments where a friend shows you a clip he likes on YouTube, or sends you a link, and you find yourself clicking on more and more videos of the same comedian for the rest of the evening. You go to sleep too late and when you wake up the next morning you have a new idol.
For me Tim Minchin was one of these discoveries. I was just captured by his wit, his timing and his clever observations. A few months later my wife took me on a surprise trip to London to see him live in the Albert Hall for my 30th birthday.
This is a clip that I often send to fellow comedians. Every comedian, even the most considerate ones, will sooner or later encounter people who were offended by their jokes. You can't blame anyone for being offended by something, but I am always astonished by this strange idea that being offended automatically means you can claim the moral high ground and scold anyone who disagrees with you.
George Carlin - The Planet is fine
In Dutch we have the saying 'a whetstone for the mind', and George Carlin is one of those comedians who perfectly fit this description. Sometimes you agree with him, sometimes you disagree, but always he will make you think and redefine your own beliefs.
I am an environmentalist. But will global warming destroy the planet? Impossible. It will get us in a lot of trouble, and we should do everything we can to avoid it, but the planet is fine. The people are fucked.
This is a clip I saw when I was just beginning my comedy career, and that I immediately liked a lot. Like many new comedians I think my topics were often a bit cliché, and I would just make two or three jokes before jumping to the next topic.
Seeing Ed Byrne starting this piece with a clever observation, and then exploring the same idea further for several minutes without losing the jokes made me aim higher in my own style of comedy.
Monks' book helpdesk
Just a great sketch about a monk who has just made the change from book rolls to modern books, and has to call the helpdesk because he can't figure out how they work. A slightly nerdy topic, but very accessible. And in a hilarious way, it shows you how helpdesk IT'ers see you when you need them.
Seth MacFarlane Cavalcade of Cartoon Comedy
Just a brilliant piece of anarchistic, absurdist and non-conformist cartoon comedy. It made me feel slightly drunk with laughter and awe for the wit of the maker.
Eddie Izzard on World War 2
Dress To Kill is my all-time favourite stand-up show. Eddie Izzard has probably been the biggest influence on my comedy so far. In this piece he is simply giving a brief overview of the Second World War, and turns it into a brilliant stand-up routine. In my show I try to do with science and physics what he does with history.
• The Wonderful World of Lieven Scheire is on at Soho Theatre at 9.15 from May 12 to 14. Tickets.
Published: 3 May 2016
What do you think?