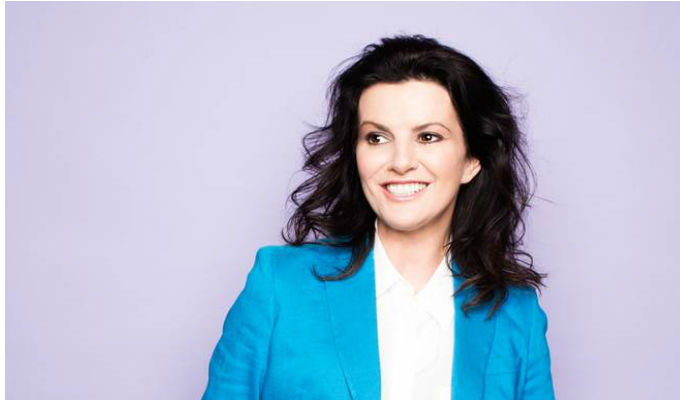 Michael McIntyre's book inspired me...
Will & Grace
This genuinely made me laugh out loud. I can remember being extremely jealous of Debra Messing and Megan Mullally as that sitcom was my idea of the dream job: four brilliant comedy actors bouncing off each other like a magnificent game of tennis.
I particularly love the season with Woody Harrelson, yet another genius joining in the fray. The sheer talent of them all and their work as an ensemble blew my mind.
Dom Irrera
I have many comics that I admire and it's hard to reduce this down to just one. However, even the idea of going to see a gig of Dom Irrera's thrills me. I love his fast paced rants and he has influenced me for sure as I have attempted to pen a few myself. If you don't know this brilliant American comic check him out on YouTube.
Mitch Hedberg
Another comic I should mention – who sadly passed away too young – is Mitch Hedberg. I find myself still quoting lines of Mitch's 15 years after I first saw him perform. What I think connects him and Irrera is an indefinable star quality, likeability in spades from the minute they open their mouths. A joy to behold.
I should also add that I discovered both of these comics while visiting the Cat Laughs Comedy Festival in Kilkenny, Ireland. I attended the Festival as a punter, had a 'Road to Damascus' moment and returned the following year as a performer. Thanks in no small part to being mesmerised by Dom Irrera, Mitch Hedberg, Rich Hall, Ross Noble and Anthony Clarke.
Michael McIntyre: Life And Laughing
As I've been away from doing stand-up comedy for a while I took to reading some comedians' autobiographies to get me back into the groove. I read everything from Tina Fey and Amy Poehler to John Bishop and Kevin Bridges.
But the book that made me laugh on almost very page and took me aback by how well it was constructed was Michael McIntyre's Life and Laughing. I knew nothing of his back story, his father having been a writer and producer for Kenny Everett. So as well as being enthralled, I was also moved to tears occasionally as he was incredibly open and honest about his background. Definitely inspired me.
Fargo
I saw this film in New York having not heard anything about it all. I was in awe of Frances McDormand's performance and she went on to win the Oscar for best actress which is very rare for a comedy performance. It was also very rare to see a female comic lead back then. I recently watched the TV spin-off which is equally brilliant, even though the comedy is underplayed. I am realising that my influences in comedy are largely American so I might go there next!!
Design For Living by Noel Coward
Having come from a theatrical background – I spent ten years in theatre before I became a comic – I still dip my toe in occasionally but definitely attending pretty regularly. I saw a production of Design For Living at the Old Vic featuring a pal of mine, one Mr. Andrew Scott. There was one scene in Act Three that had the audience rolling in the aisles for about ten hysterical minutes.
Great writing meeting great comedic actors is so thrilling and yet surprisingly rare. 'Dying is easy, comedy is hard.'
• Deirdre O'Kane: 1Dee is on at the Soho Theatre in London at 8.45pm on Friday and Saturday.
Published: 15 Mar 2016
What do you think?