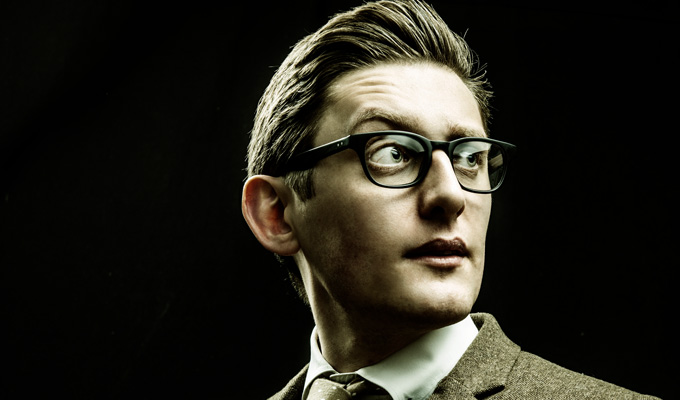 'Better than a million cat videos'
This list obviously doesn't represent all my favourite comedy. Needless to say if it was longer, it would feature classics like The Office, The League of Gentlemen, The Simpsons and Robin Asquith's Bottle Boys.
The City of Death
Apparently Douglas Adams once wrote a book about Hitchhiking or something, but he's probably best known for co-writing the Doctor Who episode The City of Death.
The City of Death isn't the best Doctor Who episode - that's The Robots of Death, obvs - but it's definitely one of the funniest. I love how Adams treats The Doctor and Romana as a bantering couple from a 1930s screwball comedy and packs the script with so many actual gags: 'What a wonderful butler, he's so violent'. Also there's a great cameo from Eleanor Bron and some tall man.
Shaun of the Dead
I saw Shaun of the Dead the day it came out and was sat two rows in front of Peter Serafinowicz and his family, so I technically saw it in 3D. I loved it.
Seeing Shaun of the Dead showed me that pairing comedy with horror can increase the power of both. Mary's impalement on the pole is really chilling, and the joke of Ed winding on the disposable camera breaks the tension brilliantly. Also, this was the last recorded sighting of a disposable camera.
Inside Amy Schumer: 12 Angry Men
I can't get over how funny Inside Amy Schumer is as a show. After delivering countless incredible sketches of Facebook-sharing fame, they take one episode to ignore their traditional format and indulge an extended riff on 12 Angry Men where the topic of debate is whether Amy is hot enough to be on television.
It's amazing how Schumer manages to be fiercely self-deprecating, but never the butt of the joke. Her looks are brutally attacked but the jury are always the idiots.
Puppets
I find puppets so funny, I don't know what it is, puppets are just funny. I really enjoyed BBC Three's Mongrels, Spitting image, The Muppets and was lucky enough to write on ITV's Newzoids. I saw this Comedy Lab late one night and couldn't stop laughing. Although some of it is weirdly explicit. NSF the old W.
Bad Extras
I really enjoy how comedians like David Trent, Nat Metcalfe and Bob Mills in 'In Bed With MeDinner' are able to weave great comedy from odd bits of cultural ephemera.
For me a compilation of scenes from films where someone clearly forgets their lines or breaks a prop is better than a million cat videos. Here's my favourite, the world's worst extra from Sci-fi classic Shadow Chasers 2: The Gates of Time. It gets funnier every time I watch it.
Tom Neenan: The Andromeda Paradox is on at Pleasance Dome at 18:40
Published: 18 Aug 2015
What do you think?