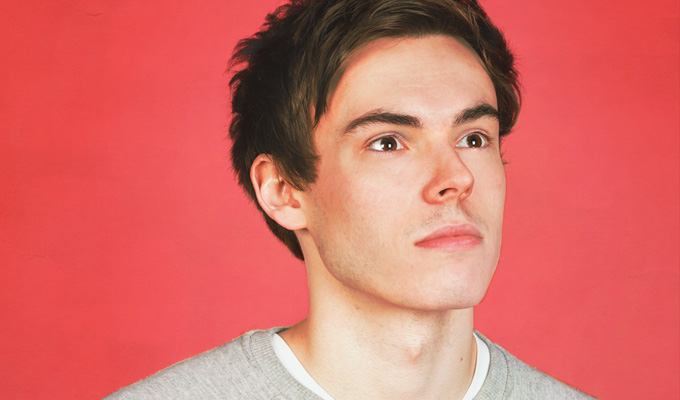 'The sociopath we all wish we could be'
I am limited by a few issues here: 1) I have already written about Dave Chappelle in depth for The Guardian. 2) It is no longer permissible to express your complete adoration for Woody Allen and especially not OK to talk about how important he has been to your development. 3) Everyone says Louie and rightly so. It's the best thing. 4) Everyone thinks the Simpsons and rightly so. It's the other best thing.
So - excluding those four. Here is my perfect playlist.
It's Always Sunny In Philadelphia
It's Always Sunny In Philadelphia is so many comedians' favourite sitcom because it plays by so few of the rules. None of the characters are good people or in any clear way likeable, yet I love them all. In fact, the more of a total jerk Dennis is the more I love him.
It's a completely ruthless comedy that races into darker and more despicable territory with every series. Constantly growing and evolving, the sort of thing that only comes with complete creative freedom. My personal highlights are mostly Dennis based: The 'how did you not know' clip below (so funny you'll even notice Charlie having to turn around to avoid his corpsing ruining the take), the D.E.N.N.I.S system, 'because of the implications' and more.
He might be my favourite ever sitcom character. But other amazing moments include: Frank emerging sweaty and naked from inside a leather sofa, Sweet Dee's baffling stand-up 'career' and Mac trying to flying kick a bell for 5 minutes in order to impress an old friend. Amazing.
Mike Birbiglia: Sleepwalk With Me
I love everything Mike Birbiglia does. He has such a unique comic voice. Relaxed, low key, emotionally charged, silly, defeated yet optimistic, poignant, hilarious.
His movie, Sleepwalk With Me, is all that and more. So well written, beautifully shot and edited and perhaps the deepest exploration of human emotion and relationships I've ever seen in a comedy that still made me laugh. It's been described as being like a modern Woody Allen flick which is nice because as stated earlier I can no longer express my love for Allen without feeling guilty and nervous.
I first saw this movie at Sundance in London which was followed by a Q&A hosted by Jimmy Carr, who aptly suggested Sleepwalk With Me is 'the worst date movie in the world'. I haven't seen the girl I took with me since.
Lee Mack
Lee Mack is the quickest comedian in the country and probably the most underrated among other comics. That may not strictly be true, if ever you bring up Lee Mack with acts they will chime in with doting praise, but he is rarely on the tip of everyone's tongue in the same way as Louis CK or Daniel Kitson.
That might be because the limited stand-up available of Mack's doesn't have the depth of those two, but it's 10/10 gag after 10/10 gag, expertly delivered and never over-egged.
Panel shows are where he really flourishes though, thanks to his nitrous-oxide wit. His relationship with David Mitchell on Would I Lie To You? is the sort of thing exec producers dream of. Phenomenal.
Bo Burnham
It will surprise very few people to learn I am a fan of Bo Burnham. A completely unrestricted writer and performer. He has so much to say but only ever gives us a taster - worried that no one really wants to hear an early-mid twenysomething's view on the world. Boy oh boy do I feel that. In the five or six times I've seen him live, he has never not got a standing ovation.
Curb Your Enthusiasm
Maybe I like people acting like arseholes? Larry David is the sociopath we all wish we could be and it's the funniest thing in the world. I love his walk. It suits him so perfectly. One foot goes directly in front of the other as he leans back and lets his arms swing by his side. Not a care in the world. Until pretty much anything happens to, or near him.
Hearing him shout is absolutely hilarious especially if it's something ridiculous like: 'Don't tell me you respect wood! You've demonstrated a consistent lack of respect for wood' as he does in this clip.
If they'd made this show in the UK it would've been called 'Why Always Me?' with a man shrugging on the front of the DVD and it would've been atrocious and enormously popular. Thank god it was made how it was.
Rhys James: Remains is on at Pleasance Courtyard 16:45
Published: 16 Aug 2015
What do you think?