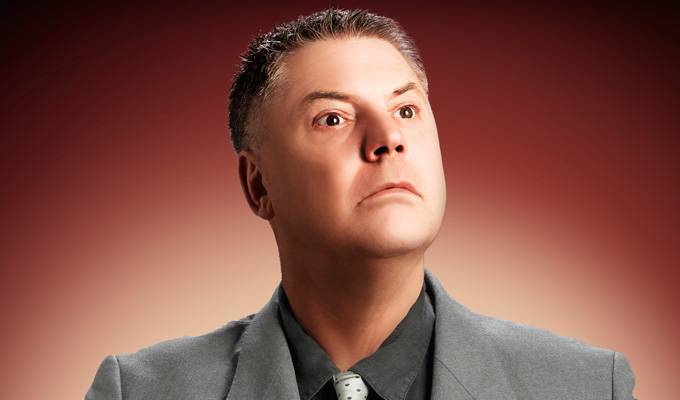 I swear on stage because of Lenny Bruce...
To be true to this exercise I am going to go back to 1979 when I did my first solo performance and seriously consider who were my masters – the guys who set me on a path as a comedy artist. I am in awe of these people. They were tough, funny pioneers and innovators. Something in comedy I have always aspired to be. If I were marooned on a desert island the complete works of all these artists would keep me very content.
W.C Fields (Playing Pool)
As a kid, silent comedies were still common on the telly: Keaton, Chaplin, Lloyd and the Keystone Cops. But one guy stood out to me. W.C Fields who also made the crossover to talkies effortlessly. I didn't always know what he was saying but his adroit physical clumsiness had me in awe, a bumbling skill that I would much later enjoy in Jaques Tati.
As a skilled juggler he took this physical skill and laid it side by side with a subtle manner and dialogue. His scenes with Mae West make a lot more sense to me now, than when I was six. His physicality still inspires me.
Granted, he liked a drink and it always features in his work. The scene where he drinks half a bottle of whiskey at the window of an airship flying over the Atlantic and him jumping out of the window to chase it always makes me laugh. Absurd.
The pool scene is one of the most popular I'm sure but I couldn't find the whole scene, where, at the top of the scene he chugs a half bottle of whiskey before he starts the story. It's worth tracking down the whole scene as the whiskey is an important extra.
Monty Python (The Communist Quiz - The TV version not the live version)
By the time I hit my teens, life in outback Queensland in the mid Seventies was on the verge of mind-numbing. I had watched every Jerry Lewis and Norman Wisdom movie with my mum over ten times. I was ready for something else.
As luck would have it, my country High School (400 kids) had three English teachers. One was from Newcastle, one from London and the other from Exeter. Brilliant mentors. We had the best soccer team this side of the black stump.
They also introduced me to this thing called Monty Python's Flying Circus. Silly, smart, obtuse, erudite. I became a fanatic. It influenced my school work and my developing sense of humour. Their absurdism and mockery sits deep in my comedy psyche. They saved my mind.
Norman Gunston (Interviews Sally Struthers)
Australian TV was always a bit slow on the uptake but one Aussie show did emerge that had a similar comedy sensibility to Monty Python. It was called the Aunty Jack Show. Buried deep inside 'Aunty Jack' was a character called Norman Gunston. His segment What's On In Woolongong featured a 'local TV presenter', with a keen eye for the inane.
Norman Gunston would go on to have his own show, pioneering the 'piss-take' celebrity interview. Before the word 'Celebrity' was coined, Norman would take his persona into the 'real world' (a serious press conference) in a Kaufmanesque fashion, creating humour from 'the situation'…using his naivety and audacity to ask the most embarrassing of questions.
Garry McDonald (who played Norman) was smart, brave and dangerous and led the way for Dennis Pennis, Ali G, and Mrs Merton… but Norman was the first. He genuinely made me think: 'Bloody hell, Aussies can be funny and smart too.' This is just one clip. It's worth watching more.
Lenny Bruce (Blah Blah Blah)
By the time I'd gotten to acting school in the late 1970s, I'd embraced humour as the perfect subversive tool. My influences at this stage were very theatrical. The Absurdists, Beckett and Pinter, the Didactics like Brecht, the out-and-out nutters like Steven Berkoff and also, of course, punk rock and New Wave. The Sex Pistols, Ian Drury, Devo, David Byrne were all twistedly funny in their way.
It was at this time I stumbled on to the Godfather of Contemporary Stand-Up, Lenny Bruce, a social commentator pushing the boundaries of decency and morality. Pushing the law with Oscar Wilde zeal. He was smart, witty and tough. He was a naughty boy. He appealed to me greatly. To this day, in my performance, I swear on stage because of all the hard work Lenny Bruce underwent to ensure that comedy remains an intercourse between consenting adults. I stopped listening to Lenny Bruce as I didn't want to end up copying him as I was about to embark on my own comedy journey and I wanted it to be my way…
Steve Martin
As I began to do more stand up, I moved to Melbourne to chase the alternative cabaret scene's solo mavericks, like Rod Quantock and David Argue. Contemporary role models were thin on the ground still, but Richard Pryor was leading the way. I'd stopped listening to Lenny Bruce and Billy Connolly so I would not copy and had developed my own style of solo punk comedy theatre. Alexei Sayle had toured Melbourne in 1981 and I knew I was on the right track.
Then… to cut through all the politics, social commentary and a fervent desire to smash the system down there came a performer who re-sparked my love of the Absurdists: A performer whose main aim was to push the boundaries of human imagination more than anything else… A true inspiration for my own 'Theatre of Ridiculousness'. Steve Martin. Just Steve Martin.
• Mark Little is presenting his #SECRETMEETINGS at London's Museum of Comedy at 9.15pm on on March 5, 12, 19 and 26. Tickets are £10 and £7.50 here.
Published: 2 Mar 2015
What do you think?