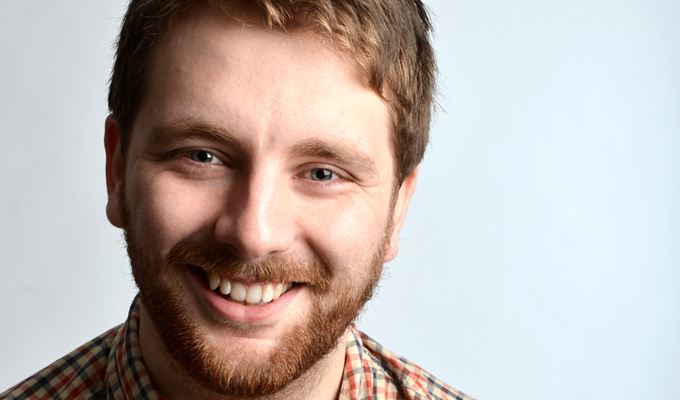 'An example of just how high you can aim in stand-up'
I've tried to list these personal comedy heroes in the order I discovered them – comedy is very formative, after all, and also it makes it easier than trying to prioritise one form over another. Also, I include here the usual disclaimer that I also am obviously a huge fan of people like Louis CK, Jerry Seinfeld, Chris Morris and so on, but we all know how great they are (not that it's stopped me making some fairly obvious choices! Ho ho ho!). I would also like to state here that Glenn Wool's China/Al Qaeda' routine is an achingly good piece of stand up that I saw on late night television when I was 15 and have never forgotten, but it is impossible to find a good clip of it online.
Peter Sellers/The Goon Show
The Goon Show is the first comedy I remember discovering. When I was about ten I used to go to a tiny library in the village of Port Erin on the Isle of Man and the librarian there recommended The Goon Show to me. I took a couple of cassette tapes on her advice and it blew my tiny mind.
Initially I just enjoyed the silly voices and the audio slapstick but over time the ingenious wordplay and surreal imagery became the real hook. Much of The Goon Show would still be subversive today, which I choose to see as a positive for the show rather than a negative for current radio comedy output.
I also used to watch the Pink Panther films on TV with my dad when I was growing up, sitting there together crying with laughter at the bumbling Inspector Clouseau. When I discovered Peter Sellers was involved with both of these things I knew I'd be a fan for life – his comic timing, physicality and vocal range are all excellent, never mind his gift for improvisation.
Sometimes I think I hate slapstick and silliness in comedy, but then I re-watch clips like the one I've chosen and remember that I absolutely love GOOD slapstick and silliness; it's just that it's rarely done very well. Great moments to look out for: when Clouseau thinks the butler is going to shake his hand and misjudges it completely, and when Clouseau hits the punching bag, clearly smashing his hand to pieces, but feels he must pretend it doesn't hurt.
The Animaniacs/Freakazoid
The production standard of these ridiculous cartoons is so high it seems almost inappropriate, until you remember that the executive producer was Steven Spielberg. The scripts were packed with subtle gags, movie references and impressions that would all have gone completely over my head as a child.
The writing, animation and even the original music composed for these cartoons is all fantastic plus it has a very unusual format, with the eponymous Animaniacs' segments being broken up by one-off sketches and the antics of other recurring characters, my favourite of which was Freakazoid, the super-powered alter-ego of computer nerd Dexter Douglas.
One of the great shames of the British comedy industry is that we do not produce very many animated features – we had Monkey Dust for a bit and 2DTV was fun, but the sheer flexibility and imagination that cartoons make possible is largely off-limits in the UK. Ah well, here's a fun clip from early Freakazoid!
Shooting Stars
There are few things that are as much fun as watching Shooting Stars with someone who doesn't get it. The more confused or angry they become, the funnier it is! Vic and Bob are fantastic but when you add in people like Matt Lucas or Jack Dee you know it's going to be good.
The sense of humour I share with my family has a lot more in common with Shooting Stars than my current act does, so watching clips of it always feels weirdly familiar or intimate. Matt Lucas performing songs as George Dawes has got to be one of my favourite segments – they're like little precious gems just casually thrown into the programme. You can tell Matt Lucas had the freedom to experiment and try his own things when he came up with them, the joyfulness of it is contagious.
Dave Chappelle
I became a fan of Dave Chappelle when I was a teenager – his act is infuriatingly good. It's very rare to see a comedian combine physical performance skills like mime, vocal skills, observations people can relate to and clever socio-political commentary all in one act. Dave Chappelle is particularly skilled at the latter, hiding cutting social and racial observations in seemingly light-hearted material, using the audience's laughter as a safe method for them to admit that the things he is saying are true.
Equally, the subject matter isn't pretentious or alienating and you get the sense that he is really enjoying himself on stage, and loving that he can share his humour with other people. Analysis aside, he's incredibly funny and hopefully he'll release another hour special someday.
Adam Buxton
I've been a fan of Adam Buxton since I was 15 or 16. I first encountered him as part of the Adam and Joe Show on BBC 6 Music and I've been a huge fanboy ever since. It's always difficult to be sure you're a fan of a single person when they are part of a double act, you're never sure what elements of the humour belong to one or the other or only exist when the two forces combine.
However, we can now see that Adam Buxton is equally hilarious working with Edith Bowman on radio, in his own live shows and his Bug television series. Bug in particular is hysterical, and the episodes are also available to watch, in full, on his YouTube channel, so get on it!
Stewart Lee
I was introduced to Stewart Lee when I was a student – it took me an embarrassingly long time to 'get it' but once I did, and once I had seen a lot more live stand-up, it clicked and I was hooked. I am particularly obsessed with Carpet Remnant World, the structure of the show, the in-jokes for long-time fans, the searing critique of the audience's response... if I could interview him about it (at great length) I would. I have seen it far, far too many times.
There's a strange reverse snobbery when it comes to liking Stewart Lee, although in fairness there's also a strange snobbery when it comes to liking Stewart Lee – it seems to be tied in to that pointless debate where people try to prove the inherent superiority of one form of comedy over another.
People also seem to resent his influence – then again, I won't deny that I was irritated when, a few months ago, I saw a student comedian essentially do a bad impression of Stewart Lee in a competition, although I think was more annoyed at the quality of the imitation than the act of imitation itself.
Either way, Stewart Lee remains an example to me of just how high you can aim in stand-up when it comes to form and subject matter – and a profound warning of just how hard you have to work and how long it will take you to be allowed creative freedom on television.
• Pierre Novellie is Mighty Peter is being staged at The Hen and Chickens, London, on December 9.
Published: 27 Nov 2014
What do you think?