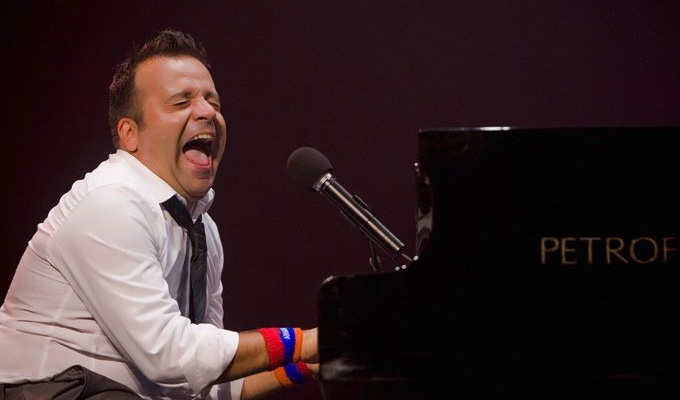 Dudley Moore is my hero
National Lampoon's European Vacation
The comedy was always really innocent, yet had a wonderful edge to it. Don't get me wrong there was always innuendo, but written in a way that only the viewer could judge how naughty it really was...
The scene on the train where Chevy Chase is wound up by his son's Walkman is one of the funniest routines I have seen. The timing is impeccable.
Chevy Chase had a wonderful face, that could say a thousand words without saying a word…
The Party
One of the funniest movies I have ever seen. Comedy written in the most delightful way, yet done with such simplicity. Peter Sellers plays an Indian, who is finding it hard to integrate with the other guests.
The scene where he decides to shoot the toy gun, accidentally hitting one of the other guests right in the forehead is pure comedy genius. The art of desperation, yet initiative makes this one of my top six comedy movies of all time. Sellers is another actor, who didn't need to say much to be funny.
The Infidel
I'm being slightly biased, now I'm in the musical [which previews at Theatre Royal Stratford East from October 4] but the film captures comedy desperation and conflict within David Baddiel's writing, which makes for a very funny film. Omid Djalili is ace.
To take such a conflicted topic and utilise every aspect of comedy within it is incredible. A Muslim man who finds out he's a Jew after the passing of his mother. I love this movie because it gives the viewer an insight into cultures and religions without disrespecting any of them.
Love the shows they recorded while high on drugs and alcohol. Hysterical concept executed with genius. Dudley is my hero.
Jackie Mason At The Royal Opera House
His laid-back approach with Jewish tradition has me in tears the moment he walks on stage, yet his comedy pauses are timeless and a great lesson to all comics. A man who took Judaism to new levels…
Jackie completely takes the religion and culture and executes all the wrong and rights into a hilarious rendition of stand up. One of his greatest traits is taking the most obvious example of being a Jew, and pointing it out. 'They have big noses! Why? Because the air's free' and looks to the audience as if this isn't actually a joke… wonderful…
• Kev Orkian will be starring in David Baddiel's new stage show The Infidel: The Musical that previews at Theatre Royal Stratford East from Saturday.
Published: 30 Sep 2014
What do you think?