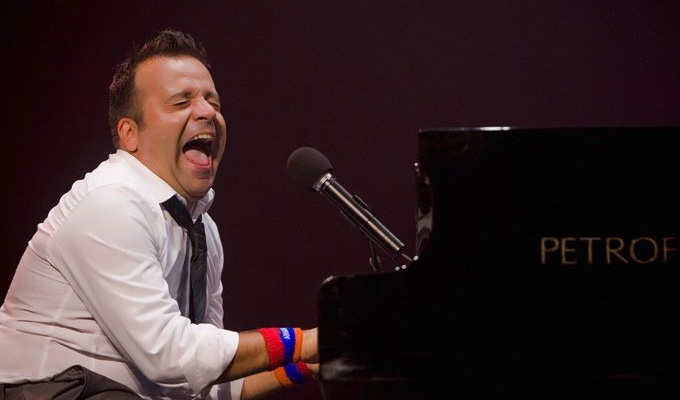 Kev Orkian
Date of birth:
30-11-1973
The son of Armenian parents, Kev Orkian comes from a family of entertainer and started playing the piano at four years old, and eventually studied performing arts at Brunel University, West London.
From 1988 to 1992 he toured the UK with the Russian Armenian Dance Troupe, before moving on to West End roles including Fame, Me & My Girl and the Grease concert tour.
In 2004, he started building a comedy routine around his musical talents, starting on cruise ships and supporting comics including Jim Davidson, Julian Clary, Cannon & Ball and Joe Pasquale.
In 2009, he appeared on Britain's Got Talent, and moved on to the comedy circuit, with Edinburgh Fringe shows in 2010 and 2011.
Read More