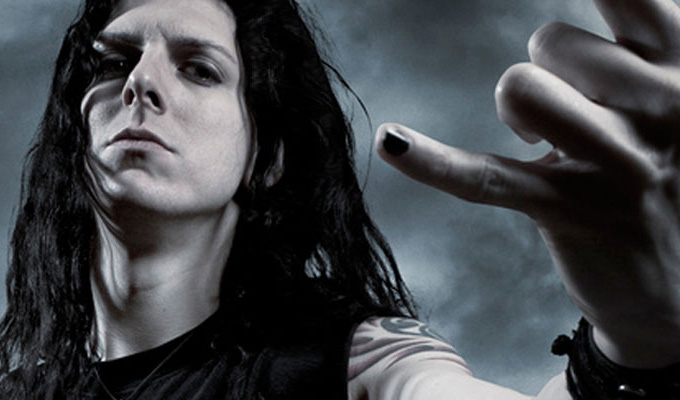 No one knows about this – and that's a tragedy
Bad News
'I'm not getting back in the van until you say we're 'eavy metal.'
Made at the same time as This Is Spinal Tap and just as brilliant. I quote the shit out of this when I'm on the road with my own band. Adrian Edmonson wrote all the music, and he's a great guitarist. It really captures the DIY spirit of the New Wave Of British Heavy Metal (NWOBHM) which is the most important movement in metal after Sabbath.
Raw Sex in There's No Business
No one knows about this film, and that's a fucking tragedy. While other comedians were having their live acts recorded for video releases, Rowland Rivron and Simon Brint decided to make a narrative film - the result includes pretty much every one of the under-appreciated acts from the first wave of alternative comedy.
Steve Frost is brilliant reprising an character he originally did at the Comedy Store, Mark Arden plays a psychopathic cab driver, Lee Cornes is Dicky, Raw Sex's brilliantly out-of-depth agent. Simon Brint spent most his career behind the scenes, having written music for pretty much every comedy show in the 80s and 90s but here he is piss-funny as the understated keyboardist and bandleader Ken Bishop. Dig it out.
Sadly no footage is available online.
Nuts In May
Nuts In May is so utterly perfect is is quite beyond criticism. The gradual shift in Keith and Candice-Marie's relationship as she gets steadily more rebellious the subtle turns of phrase - 'Yeah I love meat, it's great' – just destroy me every time. There's a bit of Keith Pratt in every single man I have ever met. Not least myself.
The video that is responsible for me doing stand-up (before this I'd always wanted to do sketch comedy) and coming out as a transvestite. This is Izzard at the height of his powers, before he was distracted by acting and running and learning other languages, when he was putting his whole effort into being the best comedian he could be. I must have watched it 50 times and I'm still not bored of his Far Side anthropomorphism and bravery in talking about his gender-spamming.
Everything this man does is worth watching. give him a fucking TV show. Human culture needs it.
This man makes me laugh more than anyone else around. To the degree I had to brace myself against a wall recently to remain standing. He taps into something powerful.
• Andrew O'Neill's History Of Heavy Metal is on at Pleasance Dome at 22:45 and his show Mindspiders is on at Whistlebinkies at 17:15.
Published: 18 Aug 2014
What do you think?