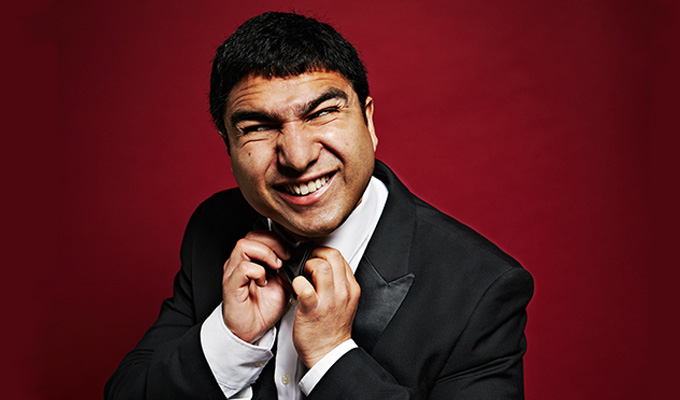 I became quite obsessed with Michael Crawford...
Some Mothers Do 'Ave Em
Without doubt my favourite sitcom as a child. This is a rather strange admission, but I think I became quite obsessed with Michael Crawford. I was in absolute awe of him and completely taken by the idea that he had created this character which was so distinctive.
Plus, as a child, I loved all the stunts in the show and - even more so - that the MC performed them himself. I can still picture all of those big set pieces (him on roller skates going under a lorry, falling through the floor, being dragged upside down on a pulley system etc. etc.) and it's always made me crave for something big, physical and memorable in my own shows.
I re-watched some episodes recently for research and realised that not that much ever really happens plot-wise. Essentially Frank tries to get a new job every episode to impress his beloved Betty and prove his worth as a father - and it all goes tits up! That's kind of it. For three series! I adore (and hugely respect) the inherent simplicity of the show and the character at its heart and can only dream that one day I get to make a show just as stupid this!
The Office
The natural second favourite after Some Mothers Do 'Ave Em, yes?! I think any aspiring comedian alive when The Office ran couldn't but be affected by this masterpiece.
I know it's a desperately unoriginal choice and so I won't bang on about why I personally like it as I won't be saying anything new. It's just perfect. Like quite a few comics, it affected my speech pattern whilst I was at university - which is marvellously fun when you're out with mates. But the most annoying thing in the world if you overhear anyone else doing it on trains etc! OK, soooo, meeting adjourned etc!!!!!!!!!
French and Saunders
My absolute favourite double-act and a huge, huge inspiration. I adore the grammar and silliness of their performances and would often find myself anticipating how they might spoof any new film that had just come out. I can still quote their spoof of Titanic, and even whilst writing this now, am giggling at the way it that episode was 'presented' by Joanna Lumley!
Ultimately, I always find something deeply satisfying about watching such an accomplished double-act. I get this feeling when I watch Anna & Katy and Peacock & Gamble too. Maybe it's because one knows the comedy is the result of two brilliant comic minds, over one. But, especially because I often work alone and don't get to do this as much, I just love the idea that one is simply making the other laugh - and we're party to what they're sharing with each other.
Derren Brown
My new Michael Crawford! Ha ha! He is though - without doubt - one of the best showmen in the UK with a wicked sense of humour, a supremely talented authority on magic/mentalism and I strongly believe that anyone interested in any type of performance (regardless of whether they're interested in magic) should see his live shows as a lesson in showmanship. What an absolute master of his craft. Plus I love how he now effectively owns this brand of magic, certainly here in the UK. I'll embarrass myself if I go on too much about how much of a fan I am, so I'll stop now.
Actually, one more thing, the endings to his shows are how every theatre show should end: 'Ta-daa!' 'Oh, by the way, THIS as well!' 'Oh hello, me again, did I forget this callback, well there you go - Ta daaaa!' 'And that is why this thing makes sense from earlier' etc *lights down* *giant explosion* What a drama queen!
Torvill & Dean
Yes I went to see them perform live three times. Yes I hung around after and had my picture taken with them. Any questions? No, good let's move on!
So this was another obsession from childhood that I catch myself thinking about from time to time. I think they're on this list because I've always been captivated by how they communicate through their art, tell us a story, create real theatre and a spectacle through such a specific and intricate skill. Fair enough, they've not made me HOWL with laughter (imagine if they had!) but there's a real honesty, originality and beauty to their performance that I can't seem to forget about, nor not be hugely impressed by.
Spaced
OK, so I've technically ran out, 'cos I think I'm only allowed six choices and so Spaced is quite rightly going to have to share its space with - well, obviously - The Phantom of the Opera (promise I'm not taking the piss) and Jurassic Park. I mean, in many ways, don't make Torvill and Dean No. 5 in a piece about comedy, but I'm sticking with my system! Oh hell, and now I don't have space for Kitson, Tim Minchin, all of Chris Morris' stuff and Tim Key. Oh, and Julia Davis. God, I've really ballsed this up!
Spaced is on this list because I used to watch it as a student. I love the style in which it was shot and how the writing and style were so exquisitely connected, hardly an original thing to say I know, but Edgar Wright is clearly a genius filmmaker, and Simon Pegg and Jessica Hynes' script is still something me and my friends quote today.
I've run out of space, but all those other shows I name-checked above are pretty self-explanatory. Phantom of the Opera etc.
• Nick Mohammed stars in Mr Swallow: The Musical, Pleasance Dome, 19:00
Published: 15 Aug 2014
What do you think?