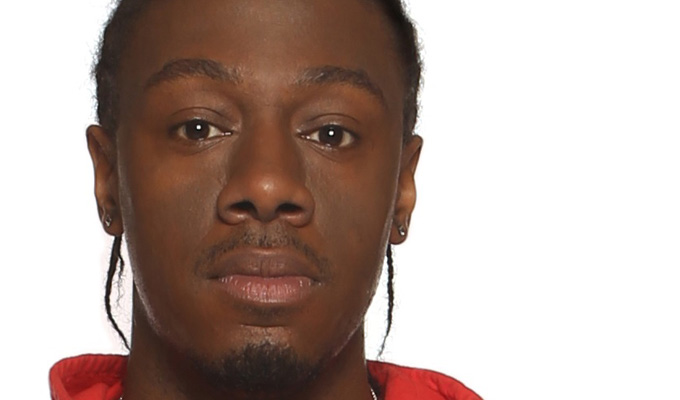 '90 minutes of absolute brilliance'
Louie
Louis CK is one of, if not the, most incredible stand-up comedians at the moment. When a white guy can get a laugh from saying the N-word on stage you know he must be good! His stand-up specials are amazing and his TV show is always a wonderful watch. I love the way he combines stand-up with the narrative action, something which I've tried to do on my Radio 4 show. Even if I'm not laughing out loud I still find Louie a mesmerising watch.
Everybody Hates Chris
This show has got to be one of my favourite TV shows ever! One, cos I'm a big Chris Rock fan and two, because most importantly it's bloody funny! I remember when previews of the show first came out watching it over and over online with my little brother. When the show came on TV it was probably the only time my brother and I would shut up and there would be peace and quiet in house, much to my mum's relief.
Coming To America
Hands down, my favourite movie... ever! I've seen this so many times and still I crack up laughing. The different characters that Eddie Murphy and Arsenio Hall play are absolutely brilliant. My personal faves are the Arsenio Hall's reverend character, Eddie Murphy's old white Jewish man and his Sexual Chocolate character... The line when he shouts out 'Sexual Chocolate' and drops the mic has me creasing every time.
Richard Pryor: Live In Concert
Without Richard Pryor there would be no Eddie Murphy, Chris Rock, Louis CK etc etc... In fact most comics today have been influenced by the genius of Richard Pryor and Live In Concert shows just why. It's 90 minutes of absolute brilliance. Before him, there hadn't been that many of his kind. He was a ground-breaker and pioneer. He was an unbelievable storyteller and I love the way Pryor takes his real-life pain and suffering and uses them to create comedy gold, such as his wife leaving him and him shooting the car. Thank you Richard Pryor, thank you.
Desmond's
Desmond's was a breakthrough show for me in the sense that it was the first time I saw Black-British and West Indian people on TV doing comedy. I had never seen that before. I don't think anyone in my family had, so it was a BIG deal, seeing this British West Indian family on TV every week, in a positive light. I remember as kid, the whole family gathering around the TV to watch Desmond's, Matthew, Porkpie & Co. It was like they were the representatives for black people at the time. Weird, but that's how it felt.
Chappelle's Show
One of the best sketch shows in a LONG time as far as I'm concerned. Chappelle wasn't scared to say certain things and some of his sketches will last long in the memory i.e. the racial draft, and the black people getting reparations for slavery... Then some sketches were just plain ol' funny as a sketch show should be. My favourites being Rick James and Charlie Murphy, and Prince playing basketball. It's a shame Chappelle fell out of love with the show and left, but what he did do, was sheer brilliance!
• Nathan Caton - Edinburgh Fringe 2014 at Chortle.co.uk">Nathan Caton: Teenage Mutant Nathan Caton is on at the Pleasance Dome, 20:00
Published: 5 Aug 2014
What do you think?