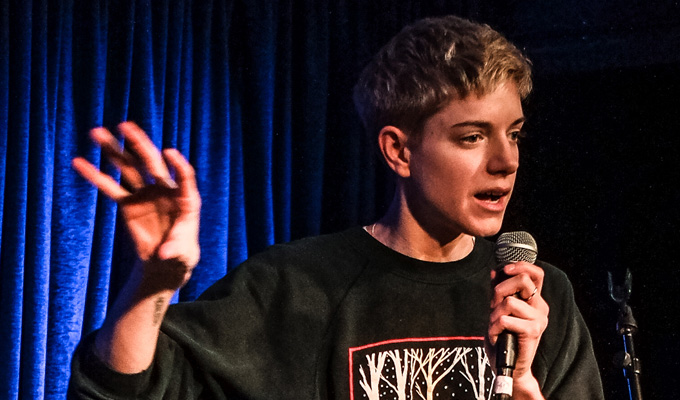 'I had no idea comedy could elicit that kind of response'
Kids In The Hall
When I was about 12 my Mum took me to see the Canadian sketch-troupe Kids In The Hall do a live reunion show in Toronto. They hadn't performed together since their sketch series (which I had never seen) ended in the 1990s. The way I remember it, the atmosphere at this show was like a rock concert, people were screaming the punchlines to the sketches and losing their minds, standing up out of their seats. Women and men were crying. It was so electric. I had no idea comedy could elicit that kind of response from an audience.
When I got home I started watching the series and became obsessed. It was so ground-breaking at the time it aired and has aged really well. Really smart, ridiculous, experimental stuff from five naturally funny guys. They had a queer sensibility and sexually progressive attitude that was so comforting to me at a very hormonal time, too.
Loony Tunes/Merrie Melodies
A close tie with the Muppet Show, but Looney Tunes really informed my comic preferences. Mel Blanc's voices, some of the greatest comedy characters of all time, the colours, the music, each episode with a flawless structure... what's not to love?
It's like prozac. So soothing. I still watch it. Bugs Bunny is such a great character - he ALWAYS comes out on top.
Maria Bamford – Ask Me About My New God
I've always been a fan, but I just downloaded Maria Bamford's new album, Ask Me About My New God, and I'm really into it at the moment. The way she weaves characters into her stand-up and transitions seamlessly between their voices is so unique. So unique I want to copy it exactly.
She has found the perfect way to deal with heavy personal issues, like mental illness and depression, in a hilarious and silly way. I listen to this album on my iPod on the tube and my eyes glaze over as I imagine what it would be like to be her best friend.
I filmed something with her years ago in Vancouver and luckily it was before I had seen her stuff – if I did a show with her now I'd be glued to her and make a fool out of myself. She's also one of the few people that nail that combination of being a prolific comedian and actually a really lovely person as well.
Tig Notaro: Live
All the hype about this set is well-deserved. It's hilarious and deeply deeply affecting. I love her slow pacing – so many people, including myself, are afraid of pauses and silence on stage, but everyone's hanging on every word she says. Since this came out I've heard comics using 'doing a Tig Notaro' as an expression to mean bringing whatever is going on in your life on stage in an honest way, instead of just ploughing on with your usual observational set no matter what is happening with you.
I always think there should be more of that honesty. Lenny Bruce was the King of bringing actual grievances, sadness and anger on stage and audiences were always with him.
The Office
I wasn't going to include The Office because it seems like saying your favourite band is the Beatles. Too obvious. But lets be honest, it's absolutely perfect, and probably (along with Alan Partridge, French and Saunders, Mighty Boosh, Monty Python and so many other things) played a large role in my decision to move to England.
Waiting For Guffman
I love all the Christopher Guest movies, but for me this is the perfect combination of characters and performances all coming together. I almost chose Summer Heights High instead because I love Chris Lilley - but Waiting For Guffman seemed like the father of Summer Heights High so I'm going for this instead. Catherine O'Hara improvising this scene at a Chinese restaurant makes me laugh out loud. She is one of the funniest people on this earth.
• Mae Martin is at the Soho Theatre, London, this Friday and Saturday at 7.30pm.
Published: 3 Jun 2014
What do you think?