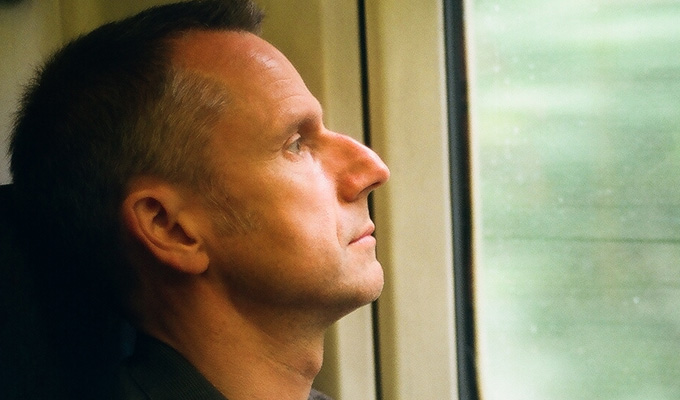 We miss Alan Coren. I try to channel him...
Richard Pryor
Richard Pryor revolutionised stand-up comedy. I was completely stunned by seeing his concert movies as a young man.  I would have been 18 when first saw Live in Concert, and had never seen anything like it. The only British only comedian with that level of raw, dark self-awareness and honesty was John Dowie, whom I hadn't yet seen. Pryor's defiant use of the word 'nigger' was powerful and yet his epiphany in Africa when he decided to stop using it, as explained in Live on Sunset Strip, is extremely moving and compelling and should be watched by lesser comics who get rich by using it today.
Steve Martin
 I love the sheer, unalloyed glee and mirth of watching Steve Martin do what he was best at.  He's such a talented performer without being slick and honed. It's clowning, variety, vocal gymnastics and verbal brilliance.  He uses every fibre of his being. And plays the banjo.  
I would never defend juggling in any other circumstances. But there is something disturbing about the hysteria of the enormous audience. Seeing this should put comedians off playing arenas, no matter how famous they are.
John Cooper Clarke
John was the bridge between punk and alternative comedy. His poems were always inspired, the albums with the Invisible Girls were great and he's always peppered his shows with very well-told pub gags.
The Comic Strip was the first live comedy I saw. Alexei, compering, marched and on exploded with energy, and it was probably at that moment that I first felt it was something I would like to do. He was passionate and angry but with a deep sense of mischief and fun. He has contempt for his targets rather than righteous indignation. And he has this extraordinary presence. He's a dancer trapped in the body of a comedian. 
Also on the bill were French and Saunders, Nigel Planer, Peter Richardson, Rick Mayall and Ade Edmondson who were all great, but the star was Arnold Brown. To be so still, so focussed, so quiet, so slow and so funny was remarkable. Every line seemed so measured and precise and yet there was nothing polished about it. Comedians like to think they're dangerous or risky but Arnold seemed to be walking a high wire. 
Later on, I saw other great dead-pan comics who were similarly bonkers: Norman Lovett and Kevin McAleer. When I started, I copied Norman. I didn't mean to but I did. Kevin and Daniel Kitson are the two comics who've actually made me fall off a chair.  
Linda Smith
Linda was one of my closest friends and to sit alongside someone I loved so much and who made me laugh so much, just wasn't work. Sometimes, I didn't even want speak when we were on The News Quiz together. I just wanted to listen. She was quicker, more imaginative and with a greater range of references than anyone I've known.
Alan Coren
  Alan was the rock on which News Quiz was founded. Linda and I called him Dad. He had a huge presence and vocabulary. He never had much prepared but would go off on one and you'd just wait, knowing it would end beautifully. He drove the show. He would rescue anything that was floundering, and he kept the banter moving along.
He and Linda would top each other, without trying to and with no competitiveness. I didn't think the show would recover when we lost him. Since he died, I've consciously prepared much less for the show. I try to do what he did. I think I try to channel him. That's probably weird. And sometimes I go nowhere and he's not there to rescue me.
Humphrey Lyttleton
Iain Pattinson writes the Chairman's script for I'm Sorry I Haven't A Clue. Jack Dee has done really well and made it his own, because he's a great comic. But Humph was a musician first and foremost. Perhaps it was being a jazzman that gave him his timing and flare for improvisation. But it was his weariness that was hilarious, and behind it was such a big heart.  I still miss him, as a friend and as a colleague. Losing Linda, Alan and Humph in a row, I felt a like a fucking jinx.
Morecambe and Wise
This is just joyful. Eddie Braben's scripts were excellent, Eric Morecambe is effortlessly funny and Ernie Wise is a great buffoon. And the celebrity guests were used brilliantly, not wheeled out to show what famous friends they had.
Dad's Army
Great characters and great interplay, especially the relationship between Capt Mainwaring and Sgt Wilson. Class and rank are captured beautifully. The acting is lovely. I even like the ARP warden, because my Mum did that in the war.
Porridge
Ronnie Barker as Fletch was one of the greatest acting performances in TV history.
Father Ted
I loved Father Ted. It was just so inventive and all the characters were really funny. And there was nothing tricksy or cool about the way it was shot. It was a proper, wobbly-set sit-com with great characters and really funny dialogue.
• Jeremy Hardy's autumn tour kicks off in Newbury next Friday and continues through to Christmas. Dates.
Published: 5 Sep 2013
What do you think?