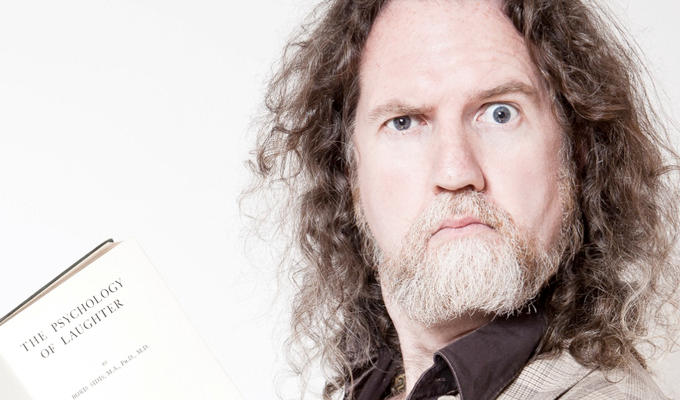 Rude, intelligent and funny
The Magic Christian
This is really weird and fantastic and I love it. Peter Sellers plays a multi-millionaire who adopts a homeless man in a park played by Ringo Starr. I know, right.  
They set off across England finding out how stupid people are and what they will do for money. Great cameos from Spike Milligan, John Cleese and others. And it was written by Terry Southern who wrote among other things Barbarella: Queen of Space (don't let that put you off)
It can be hard to find but well worth it. The reason I think it's so incredible and important is it makes fun of money lust and consumerism and how little integrity people have. 
Blackadder
My first favourite TV show was Blackadder. It looked like a boring costume drama but it was rude, intelligent, funny and the characterisation was brilliant. The entire cast is amazing.
It's interesting to watch the first series, they hadn't quite hit on the right formula and it was before Ben Elton joined the writing team. Blackadder and Baldrick were sort of reversed in status and it didn't work quite as well. It's also the only comedy series I know which covers such an epic time scale and in which the lead character dies at the end of every series. 
Fawlty Towers
The textbook for situation comedy. It's incredible and has aged very well. John Cleese is amazing in this taking a shit hotel experience in Torquay with a grumpy hotel manager and alchemically turning it into comedy gold.
Basil Fawlty is a great comedy character because he is so irate to begin with and the episodes just relentlessly pile problems on him until he explodes. Kind of like a middle class lanky British Incredible Hulk. 
Billy Connolly
Connolly was like a force of nature in the 70s and 80s he was an everyman who appealed to a huge range of audiences and never compromised himself, he swore, talked about parking bicycles in dead people's arses and is just a warm and hilarious man. I remember watching Billy and Albert over and over on VHS and really remember wanting to do comedy myself for the very first time because of how awesome it was. 
The Young Ones
I liked the Young Ones when I was a kid also. It was just funny and it didn't seem to worry about reality too much. It took wonderful 80s student stereotypes and put them all in a house together and cast alternative comics from the era in the lead roles. Ben Elton wrote a crazy script and it all worked. And Madness would appear and sing songs in the lounge room. Extra credit for that. 
Knowing Me, Knowing You
The first time I saw Alan Partridge I had a short moment of 'Is this guy for real?' I was quite young and it took me a little while to figure out if the show was a construct or not. It was a fantastic pastiche of Tonight shows and the character of Alan was like a strange combination of Wogan and Parkinson and every English teacher I'd ever had.
I wore that VHS out in the year of our lord 1997. I think what was great and fresh about it is that the sitcom was being played quite straight faced and in a completely different template, that of a chat show. I'm not sure that had been done before. 
And if you combine all the characters and people from above into a photo composite it creates an identical image of me. Fun fact. 
• Dave Callan: The Psychology Of Laughter is on at Gilded Balloon Teviot at 23:59
Published: 21 Aug 2013
What do you think?