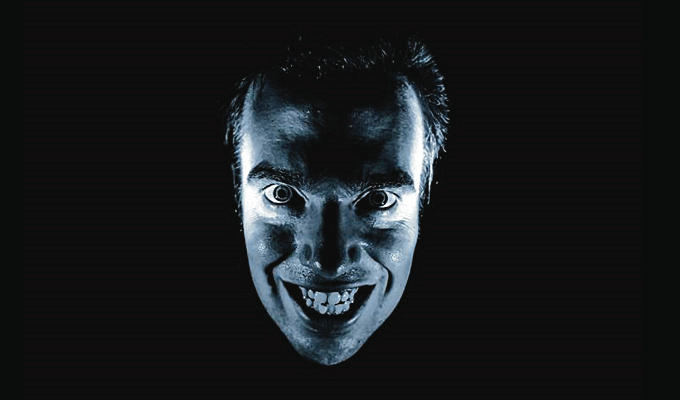 Staggering cruelty and sublime delights
Spike Milligan's War Memoirs
Ten years later he'd be famous for making cartoon idiots explode in The Goon Show, but from 1939 to 1945, he was the exploded cartoon idiot. It's a manic rush of a series: an ageing genius with a deadline and a book deal rips through the horrors and absurdity of war via wordplay and knob gags. Soon it's over and the last friend has died, the last pun has been strained, he's back home and we're exhausted.
The last books are incredibly soppy (he fell in love), the middle three are tremendously sad (a bomb fell on him), the first two were passed around my family like contraband (he said 'cunt').
Bill Cosby: Himself

You've seen it, right? I remember watching this at my friend Mel's house in 2003 while neurotic and panicked about attempting stand-up. The VHS went in, the tuning was adjusted and we laughed until we were physically sick. We spent an hour-and-a-half cramped and teary, absolutely out of our minds with the giddy, giggly joy of watching a clean, bug-eyed clown play to an adoring audience.
The slow builds, the strategic glasses of water… the spectacle of a wealthy man in a brown suit spending nine minutes talking about chocolate cake. Beautiful.
Happy Tree Friends

This is the show you need to catch in passing and then forget about for a while. It's a great trick – one joke (and only one), but dressed up just nicely enough that you could be forgiven for forgetting that it's coming. It's The Fast Show for when you don't have the attention span to reach the first 'Suit you, sir'. It was the first time I ever stood up and applauded free-to-air television.
Billy's Balloon/ The Rejected Films

Don Hertzfeldt is the gift the internet gave me. Simple marker-on-paper illustrations produce a fantasy world of staggering cruelty and sublime delights.
Brendon Burns: So I Suppose This Is Offensive Now?
He's suited up and you're getting dressed down. This is the perfect fusion of theatre, wrestling*, social commentary and danger – and how many performers will go from a quiet reflection about Flip Wilson to three** explosions and two dancing girls? None! TAKE IT! TAKE IT!***

*It's an art form. If you haven't gotten behind this idea already, we can no longer be friends.

**In this clip, it's just one explosion. In another, it's three. Having just one pyrotechnics display isn't rock-n-roll, but having had so many that I can't remember what happens in the clip definitely is.

***This is a catchphrase from a different show.
Rowan Atkinson: Live

THE one-time mark of an Australian private school education. Everybody whose parents had seen Blackadder or Mr Bean owned a VHS copy of the taboo, M-rated Rowan Atkinson solo show. I spent many, many tedious hours reciting the 'Fatal Beatings' sketch with other, similarly irksome, blazer-clad shits. Oddly, we knew every line and every beat, but everybody always did the whole thing in Angus Deayton's voice. He was a surprisingly good role model.
John Glashan: Speak Up, You Tiny Fool!

Before there was David Shrigley, there was a man from Glasgow who understood watercolours and misery. His work is bafflingly, delightfully, randomly cruel - colossal pen-and-ink architecture dominating pages and pages of insignificant men doing insignificant things. Everything small is crushed by everything large, every hope extinguished by every pompous windbag. It's a butterfly-breaking England made of tweed and beards - the heroes have the whiff of the bedsit, the villains have all the money and every animal is sinister.
• John Robertson: The Dark Room as on at the Underbelly at 20:40
Published: 14 Aug 2013
What do you think?